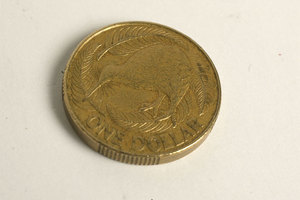 The New Zealand dollar fell after a report that the US Federal Reserve is planning to slow its policy of quantitative easing, increasing the attractiveness of US dollar assets.
The kiwi fell to 82.74 US cents from 82.98 cents in late New York trading on Friday. The trade-weighted index fell to 77.45 from 77.56.
The US dollar rose against other major currencies after the Wall Street Journal late Friday said the Federal Reserve is mapping out a quantitative easing tapering strategy, although the timing is still undecided. That supports the greenback by crimping the supply of US dollar products such as bonds and reducing the flow of money into riskier assets such as the New Zealand dollar.
"If they wind back their quantitative easing programme, that's going to be US dollar supportive," said
Imre Speizer, market strategist at Westpac Banking Corp. "The Kiwi-US dollar should fall."
The WSJ article appeared after the New York market close, suggesting the New Zealand dollar may slide further today in response, Speizer said. It is likely to trade under 82.60 US cents and should hold at 81.60, he said.
Wall Street Journal reporter Jon Hilsenrath said Federal Reserve officials have mapped out a strategy for winding down an unprecedented US$85 billion-a-month bond-buying program. Officials say they plan to reduce the amount of bonds they buy in careful and potentially halting steps, varying their purchases as their confidence about the job market and inflation evolves, according to the report. The timing on when to start is still being debated.
The US dollar index, a measure of the greenback against the country's six major trading partners, rallied through the end of last week to as high as 83.43 and was last at 83.26.
The New Zealand dollar fell against its Australian counterpart to 82.69 Australian cents from 82.77 cents in late New York trading on Friday. The kiwi dropped to 84.25 yen from 83.29 yen, and slid to 63.73 euro from 63.86 euro. It weakened to 53.87 British pence from 54 pence.