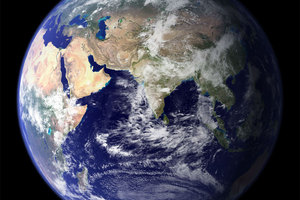 New Zealand's chief financial officers are feeling cautiously upbeat but remain worried about challenges in Europe, the patchy New Zealand economy and a potential slow-down in China.
Accounting firm Deloitte questioned close to 100 CFOs over the past three months in an inaugural survey asking them about their own business, the state of the economy and where they see risks and opportunities.
Asked whether they were feeling more optimistic about the prospects of their own company compared to three months earlier 37 per cent said they believed things were improving, although the majority - 53 per cent - felt things were the same.
Global economic issues factored higher than domestic concerns with 35 per cent worried about the sovereign debt issues in Europe, compared to 32 per cent which cited the patchy New Zealand economy as weighing on their minds.
But it appears financial and economic uncertainty is becoming part of everyday business with 34 per cent saying the current level was normal, although 43 per cent said it was above normal and 19 per cent pointed to a higher level of uncertainty.
The CFOs were divided on how long the current level of uncertainty would last but the majority believed it would stretch beyond a year with almost a third believing it would last two to three years.
Deloitte's head of audit Peter Gulliver said CFOs were still being cautious about investing in their own business.
"Despite CFOs feeling more confident in their businesses' financial prospects, the uncertainty driven by these external economic conditions has CFOs cautious when it comes to increasing invest-ment in their companies."
The survey found 67 per cent were hesitant to take on greater risk and 23 per cent expected to reduce discretionary spending including training and marketing over the next year. Only a third expected merger and acquisition activity to feature in their strategies.
"While there is growing optimism, CFOs aren't enjoying the sun just yet. Caution still characterises many business strategies," said Gulliver. "The outlook for mergers and acquisitions remains overcast, with most CFOs focused on more pressing priorities or not actively seeking out opportunities."