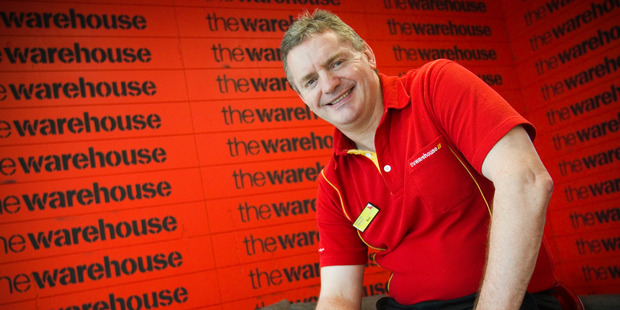 The introduction of Sony electronics products to The Warehouse is a smart move for the retailer and will help to provide consumers with a reason to shop at its stores, an analyst says.
New Zealand's biggest general merchandise seller is in the midst of a turnaround strategy aimed at winning back market share through a $130 million store refurbishment programme spearheaded by its chief executive, Mark Powell, who took over the top role in 2011.
The Warehouse has in the past struggled to secure big-name electronics brands, but the company says manufacturers are "now taking notice" of its turnaround plan.
From tomorrow the Red Sheds will stock a range of Sony products including micro and mini systems, radios, headphones, mobile phones, televisions and DVD and Blu-ray players, the company said yesterday.
Craigs Investment Partners analyst Chris Byrne said getting hold of Sony was great news for the retailer.
"It's all part of the wider concept of giving people a reason to go back to The Warehouse," said Byrne.
"You've had a period of disenfranchised shoppers who were a bit jaded with The Warehouse and what they offered."
Powell said the introduction of Sony to the Red Sheds was further evidence that the refurbishment strategy was working, following the recent addition of other brands including Kambrook and Hoover.
It was also an example of improved access to top brands being aided by the company's acquisition of Noel Leeming Group, the electronics retailer it purchased in December for $65 million, he added.
"Sony is a great brand for The Warehouse as it covers a wide range of high-quality technology products," Powell said.
Byrne said the electronics retail sector in New Zealand had been hit by huge price deflation, meaning consumers who in the past would have purchased The Warehouse's home electronics brands could afford higher-end products.
"People have been happy to go and buy a Sony or a Samsung or an LG," he said. "There hasn't really been a reason to drop down to a Transonic or what-have-you."
Transonic, The Warehouse's former in-house electronics brand, was recently dumped over quality issues and replaced with Veon, manufactured exclusively for the New Zealand retailer in China.
In March the company reported adjusted net profit of $52.9 million for the half-year to the end of January, up 13.2 per cent on the earlier comparable period. Revenue increased 18.3 per cent to $1.1 billion.
Shares closed up 5c at $4.10 last night.