Commerce Commission and Air NZ silent as scheduled penalty hearing is adjourned until later in the week.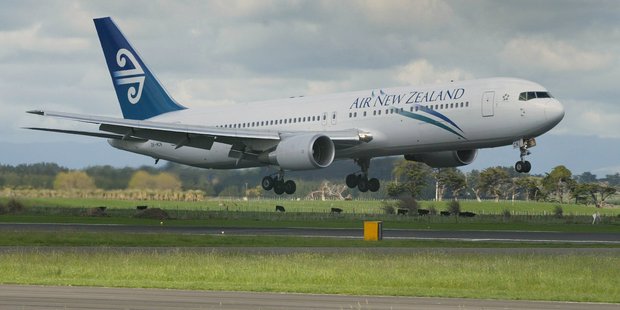 The Commerce Commission says it cannot comment on whether it has reached any resolution in its long-running air cargo proceedings against Air New Zealand, despite court documents showing a penalty hearing was scheduled for the case.
Lawyers for both the commission and the national airline appeared yesterday in the High Court at Auckland, where a penalty hearing for this case was listed to take place.
This did not go ahead and what was said in court is subject to a confidentiality order.
Justice Christopher Allan allowed media to report that yesterday's fixture was listed as a penalty hearing and that the matter was adjourned until Friday.
A Commerce Commission spokeswoman said she could not comment on the case when asked if the regulator had reached a resolution with the airline.
Air New Zealand did not respond to questions from the Herald.
Air New Zealand was one of 13 airlines which the commission filed proceedings against in December 2008.
The commission alleged that the airlines colluded to impose fuel and security surcharges for air cargo shipments to and from New Zealand.
Last month, the High Court ordered three more airlines pay a combined total of $9.6 million in penalties for their role in the air cargo cartel case, the commission said in a statement issued at the time.
This brought the total penalties in the case to more than $35 million.
According to the commission, it received penalty judgments against Cathay Pacific Airways Ltd for $4.3 million, Thai Airways International Plc for $2.7 million, and MASkargo System Berhad Ltd for $2.6 million for price fixing in breach of the Commerce Act.
The commission said it had previously received penalties from seven other airlines: British Airways Plc, Cargolux Airlines International SA, Emirates, Japan Airlines International Co Ltd, Korean Air Lines Co Ltd, Qantas Airways Ltd, and Singapore Airlines Cargo.
The alleged price-fixing has been the subject of anti-trust processes worldwide, with big settlements from multinational airlines in Europe and the US. Some of the alleged agreements appear to have been in place since 2001.
In 2006, air freight-forwarding services in and out of New Zealand generated $450 million in revenue.
The regulator dropped proceedings against Garuda Indonesia, United Airlines and six Air New Zealand executives last year, and discontinued them against two Qantas executives in February last year.
- Additional reporting BusinessDesk