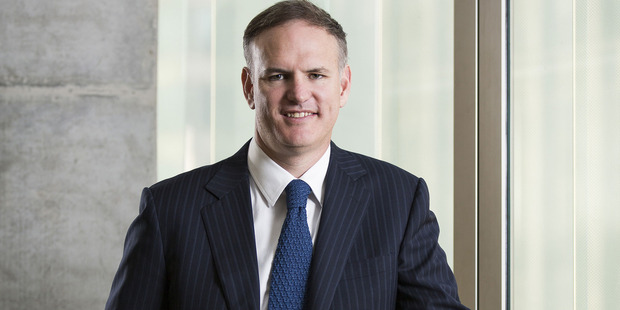 APN News and Media has hired a Murdoch newspaperman - Michael Miller - as chief executive. Currently Miller is regional director for News Ltd New South Wales.
He is due to start on June 4 ending a hiatus since Brett Chenoweth left the company during board upheavals along with the chairman and three directors. Since then the newly appointed chairman Peter Cosgrove has been acting chief executive.
Miller, 43, spent ten years as one of two News Ltd directors on the board of Sky TV, resigning in March when the Murdoch company sold its 43 per cent stake in Sky.
Sky TV chief executive John Fellet said Miller brought marketing expertise to the board,
In his view, Miller might be more inclined to build existing assets than his predecessor who came from a banking background. Fellet said Sky TV had asked for News Ltd to extend his term because of his expertise, but the larger company declined because of other commitments.
APN New Zealand media assets include NZ Herald and seven daily regional newspapers, and magazines including the NZ Woman's Weekly and The Listener.
APN also owns a 50 per cent stake in The Radio Network, which reaches half the NZ radio audience and whose stations include Newstalk ZB.
The remaining 50 per cent is held by Clear Channel Communications.
Prior to his current role as News Ltd New South Wales director, Miller was managing director of Nationwide News 2011-2012, the managing director of Advertiser News Media from 2004-2010, and News Limited's Group Marketing Director from 1997 - 2004.
He is a former director of Fox Sports Australia.
Miller is taking over after corporate upheavals and a period of challenges for APN.
APN chairman Peter Cosgrove said in a statement: "We are currently focused on re-engineering our publishing operations in both Australia and New Zealand, expanding our digital business to interact more closely with the publishing operations, as well as creating new products.
"Michael is the right person to lead this process."
Miller said: "I strongly believe that The New Zealand Herald is leading the way in the transformation of metropolitan media, and regional newspapers will continue to have an important role in their communities for many years to come."
His remuneration comprises a base salary of $1.2 million per annum.
Chenoweth and APN's board had proposed a $360 million capital-raising, to reduce APN's debts, but this was resolutely opposed by its biggest shareholder Independent News & Media and fund manager Allan Gray, opponents to the move represented 51 per cent cent of the APN's shareholding.