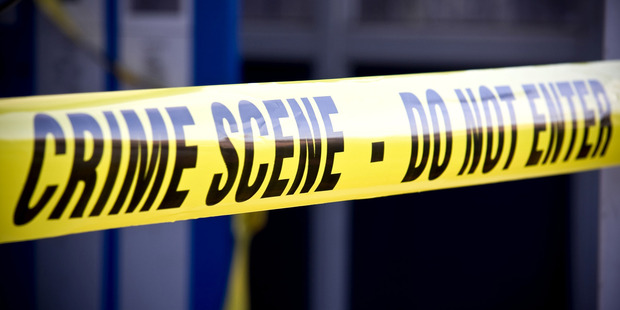 How ironic. Several weeks ago I conducted a workshop in which the marvels of technology were trumpeted. We had one soul who stood alone in his disdain for smartphones, tablets and the potential risk associated with computers.
He and I argued back and forth a bit via email in a friendly manner kind of agreeing to disagree. Well wouldn't he smile now?
Last week while vacationing in Napier with my sister (visiting from Florida), our motel room was broken into. My laptop, iPad and Samsung Tablet (that my sister was using) was stolen. Oh and my DKNY perfume too.
It is only by the grace of good fortune that my husband had completed a full system wide backup 21 days beforehand. I only lost three weeks of documents (as I have my incoming emails mapped to my Gmail account).
Aside from Steve taking two days to search for the laptop I needed, reload all the software, hook up all the network connections and reset all passwords, the business interruption wasn't debilitating.
Thank goodness I'm married to a CIO (chief information officer).
The motel we were staying at could have fared much worse than they have. The burglar came mid-afternoon. Only two rooms were occupied on the second level they hit. The brazen thief walked into the open and empty reception office, riffled the unlocked drawers and took the master key on the housekeeping clip-board!!!
The reason I'm recounting this experience is to highlight two points:
1. The unexpected happens. Accidents happen. Be prepared. Manage your risk. Isn't this what insurance personnel are always telling us?
2. Don't ignore the risks of technology
Let's look at the motelier's first.
The owners response was we've been here three years and it's never happened before. That doesn't excuse their poor security. They suffer in cost. After the robbery, they had to call in the locksmith to change every single lock in the motel. The Swiss gentlemen in the room next to us left the next day. I didn't write about this in social media or here, however can you imagine the damage to their income and reputation having their name and guests experience published on TripAdviser, Google and other travel sites? It could be deadly.
Let's look at a few business problems from losing one's technology:
1. Business interruption from lost files and data
2. Loss from breach of security from remembered passwords for logging straight in to sites like iTunes, Facebook, e-commerce sites.
3. What if you're holding your clients credit card details on your laptop and your password was hacked? You'd be liable.
If you're reading this on a business computer that is networked, there is probably a backup drive that is on autopilot and you're safe.
If you are on your own laptop or one that isn't networked, then simply buy a external hard drive and back-up software and schedule a regular back up. Ensure it takes place.
The only reason I'm not crying my eyes out now is that I had finally asked my husband (my IT Manager) to do a back-up because for months I had ignored the warning notes saying couldn't back up to designated drive (there was a problem).
Have you created a password to logon to your smartphone and tablet? They are a pain - but remember - expect the unexpected.