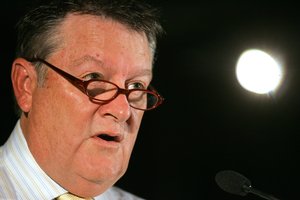 Briscoe Group lifted first-quarter sales 5.9 per cent, helping offset weaker gross margins caused by increasing competition among retailers and a late start to winter.
Sales rose to $108.6 million in the three months ended April 28 with a 5.5 per cent lift in homeware and a 6.6 per cent gain in sports goods.
The increased sales and tight cost controls left the retailer's net profit in line with a year ago, even as margins were squeezed by the tough retail market and unseasonally dry and warm start to the year.
"A strong sales performance has mitigated some of the downside impact in margin caused by the long warm summer and ... the very late start to our winter category sales," managing director Rod Duke said.
Government figures last month showed increasing discounting among retailers was one of the key ingredients in keeping the annual pace of inflation at 0.9 per cent, just below the Reserve Bank's target band of between 1 per cent and 3 per cent.
Briscoe said same store sales were 3.4 per cent ahead of the same quarter a year earlier, led by a 5.3 per cent increase in sporting goods and a 2.4 per cent gain from its homeware chains.
In March, Briscoe reported a record annual profit of $30.5 million in the 2012 financial year, allowing it to lift its total dividend paid to 11c a share.
Shares closed down 2c yesterday at $2.51.