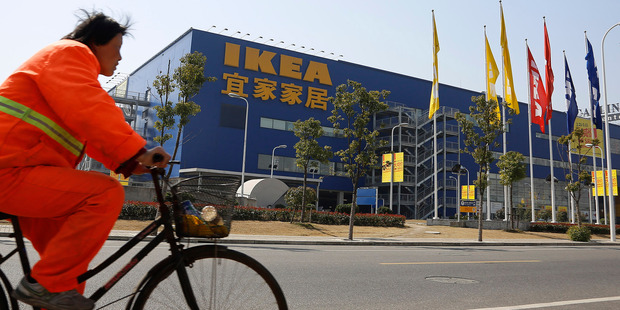 Swedish furniture giant Ikea has been granted approval to invest almost $US2 billion ($NZD2.3 billion) into India to open stores there for the first time.
The government yesterday gave the green light for Ikea to make what will be the biggest ever foreign investment in the country's retail sector, according to the Economic Times.
Ikea - which operates in more than 40 countries and sells appliances, home accessories, and ready-to-assemble furniture - is proposing to set up 25 stores in India.
It has also been given approval to run cafes and restaurants in some its stores.
Mikael Ohlsson, Ikea chief executive said the company had been sourcing products from the country for more than 25 years. It would continue increasing its sourcing from both existing and new suppliers, he said.
India's commerce and industry minister Anand Sharma said that the brand's move into India would offer local small and medium enterprises an opportunity to integrate into the global value chain.
"It will also provide a diverse choice for Indian consumers for a wide range of products," Sharma said.
"This decision has once again re-affirmed the commitment of the government for maintaining a liberal economic agenda."
New Zealand is still waiting for its first Ikea store to open.
A Facebook group called 'Bring Ikea to NZ' has nearly 11,900 likes.
"Welcome to this fan driven Ikea Page for New Zealand," the page said. "Like us and share your love for Ikea. Hopefully we'll convince Ikea to open a store in NZ."
- NZ HERALD ONLINE