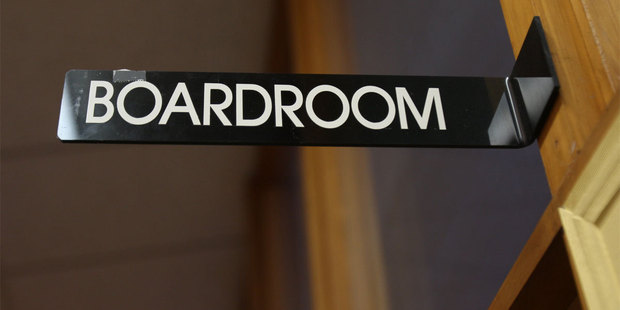 Women need to change the conversation from one about rights to one about strategy and economic benefits if they want to improve diversity on boards, according to one top American executive.
Beth Brooke, who sits on the global board of accounting firm Ernst and Young, and is a former adviser to Hilary Clinton, told a group of top female businesswomen in Auckland this week that many companies saw diversity as a soft woman's topic.
"Male CEOs are not going to listen to talk about rights. It's got to be a competitive, strategy issue grounded in economics. The conversation has to change," Brooke said.
"If we can recognise women as the economic engine we are and give them the opportunities the soft issues will be taken care of."
Brooke, who was in New Zealand for less than 48 hours, said almost one billion women would come into the workforce, and become entrepreneurs and consumers over the next decade - an impact only a third behind India and China.
Many corporates were investing in the growth in India and China. "Why would you not think about investing in women?"
Brooke said most companies were hiring a lot of women but they were just "flowing out" at the mid-level and not getting into the executive ranks.
"At that mid-level, women get promoted because of their performance, where as men get promoted because of their potential."
Brooke said men were very good at sponsoring other men into a promotion.
"Sponsorship involves putting your own political capital at risk so they are going to help that person to succeed. Women get promoted, they don't get sponsored. Women know they are on their own if they get that promotion."
She said there was a need for men to sponsor women into promotions as well as men.
"Mentorship has been an excuse not to promote women."
Brooke said there were a lot of women chief financial officers who were qualified to be on boards but didn't get selected because the current model is you needed to be a chief executive before getting on a board
"The way boards get picked - like it or not it's just the good old network - it's just who you know. Male CEOs need to sponsor their senior women on to boards," she said.
Brooke said the biggest challenge for diversity was to encourage inclusive leadership.
Research showed diverse teams either performed really well or very poorly with the difference being the leadership.
Brooke said a lot of men did not like having women on boards because they asked too many questions.
"Leaders need to ask if they are welcoming of diverse views or do you ignore them. It's a lot harder to lead a diverse team than a homogenous team. It's not a natural skill, but it can be taught."