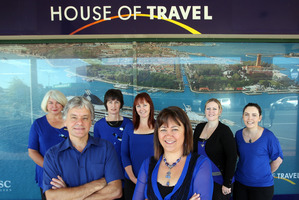 Online travel site Expedia says customers still prefer to book complex trips offline.
The site, which was launched in New Zealand in 2007, says it is growing 40 per cent year on year here.
Expedia New Zealand and Australia managing director Georg Reubensal said about 27 per cent of all travel was booked online in New Zealand and Australia, with domestic flights and lower value bookings a big part of that business.
"The more you get into complex holidays the more you see a shift to offline," he said.
The site caters for traditional travel agents who can book on Expedia through an affiliates programme but it has entered the agents' space with a 24-hour call centre.
"Our aim is not to put travel agents out of business, we know the market is shifting online but there is room for traditional agents," Reubensal said.
He also welcomed moves by the International Air Transport Association to bring in a new system for airlines that would give booking sites and agents more information about the products its member airlines have on offer.
Iata has filed an application with the United States Department of Transportation to upgrade the third-party computer system it uses to sell airline tickets.
The association said the upgrade would allow carriers to sell customised packages through agents and online sites, including the growing number of ancillary charges such as bag and meal fees, and non-standard products such as Air New Zealand's skycouch.
House of Travel's commercial director Brent Thomas said his company welcomed the move.
"It's a hugely competitive industry and what they've chosen to do is add on ancillary services," Thomas said.
"If that's how it's going to evolve we're going to have to adapt. But that's good for us because we'll be able to offer customers everything they've got.
"This is a different way for us to connect into the airlines and they don't want to have a link to every travel agent in the world," he said.
Thomas agreed more complicated bookings were still done through bricks and mortar agents and said his company was still growing, as was the other big traditional agent in New Zealand, Flight Centre.