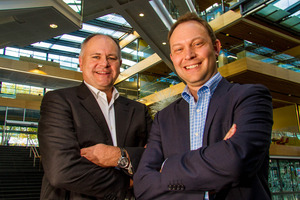 Data centre company Revera will remain a standalone business and be allowed to "continue to operate as they wish" after being purchased by Telecom for almost $100 million.
Telecom announced the $96.5 million acquisition yesterday, which is expected to be settled in May.
Once the deal is completed, Telecom's information technology-arm Gen-i will be able to offer customers additional cloud computing and data centre services, the company said yesterday.
"This acquisition adds a respected brand that deepens our IT services portfolio for business customers," said Telecom chief executive Simon Moutter.
The acquisition also gives Telecom access to Revera's all-of-government contract to host information technology infrastructure, something Gen-i missed out on.
While this was something that was attractive about Revera, Gen-i chief executive Tim Miles said the Government's spend in this area only accounted for 35 to 40 per cent of the market.
"We see Revera in being able to assist us in addressing the entire commercial and public sector market place," Miles said.
For the year ending March 31, Revera recorded revenue of around $50 million and earnings before interest, tax, depreciation and amortisation (ebitda) of $13 million.
Miles said Telecom was going to "quite some effort" to ensure Revera could "continue to operate as they wish".
"What we provide for it [Revera] of course is a lot of resources," Miles said.
"We have a big capital base so as Revera is able to justify expenditure and expansion we'll be able to support that."
Telecom shares closed up 3c yesterday at $2.595. additional reporting: BusinessDesk