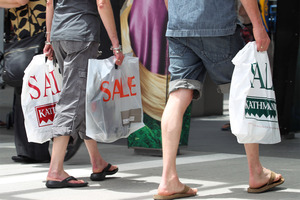 While business confidence among NZ businesses has dropped slightly in the past 12 months, the vast majority of NZ companies are planning to increase or maintain staff levels in 2013, according to the Regus Business Confidence survey.
The Regus Business Confidence Index showed that in New Zealand, the Index stands at 116 points, down four points from six months ago. This compares with the global situation which is at 114 points, up three points from October 2012.
On the plus side, in New Zealand, 40 per cent of local businesses report rising revenues and 42 per cent increased profits over the past twelve months. A quarter of businesses plan to increase headcount by more than five per cent and almost half think firms will hire more sales and marketing employees and 35 per cent highlight operational staff.
"These results suggest that sales and marketing professionals will be in high demand in the coming months. Businesses need to consider how to recruit and retain the best in the field, ensuring they can remain competitive in their market," said John Henderson, Director of Regus Asia-Pacific.
"All trends indicate that offering flexible working will move from a 'nice to have' perk to a necessary condition of employment, being key to securing and retaining the best employees for any company," he added.