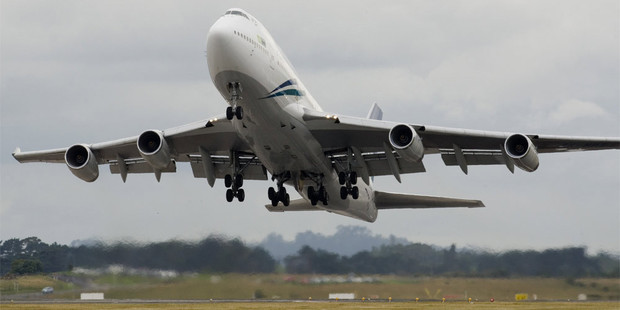 Air New Zealand's shares jumped 5.6 per cent after the national carrier flagged its annual earnings will more than double this year.
The airline expects normalised annual pre-tax earnings, which strips outs unrealised movements in derivatives used to hedge its exposures, to be between $235 million and $260 million in the 12 months ended June 30. That compares to the $91 million it posted in 2012, meaning earnings are set to gain by between 158 per cent and 186 per cent.
Air NZ said the forecast was "based on current market conditions and the trading environment."
The shares rose 8 cents to $1.52, and have climbed 10 per cent this year. The stock is rated an average 'outperform' based on seven analyst recommendations compiled by Reuters, with a median target price of $1.705.
In February, chairman John Palmer signalled second half earnings would "comfortably exceed" the same period a year earlier, when it posted $58 million. Today's forecast implies second-half earnings of between $96 million and $121 million after the airline reported pre-tax normalised profit of $139 million in the first half.
Air NZ said it carried 1.362 million passengers in March, 5.2 per cent more than a year earlier, and a 2.8 per cent lift in revenue passenger kilometres. Passengers carried rose 2.4 per cent to 10.23 million in the financial year to date, with RPKs up 3.9 per cent.
This week, the Commerce Commission said it's discussing a potential resolution with Air NZ over its long-running air cargo cartel case, after three more airlines settled with the antitrust regulator, leaving New Zealand's national carrier as the last airline defending the case.