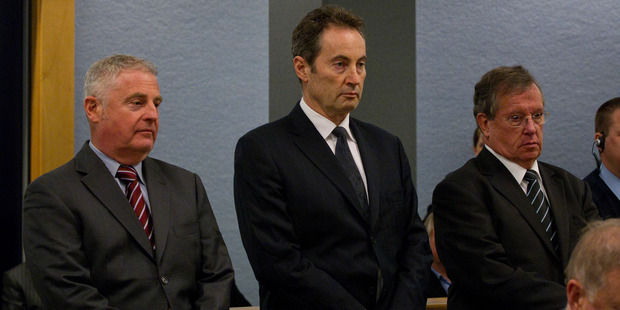 Two jailed Capital+Merchant directors have failed in their "strawman" bid to take their case to the Supreme Court
Wayne Douglas and Neal Nicholls, the founding directors and beneficial owners of Capital+Merchant, were found guilty in July last year of three charges of theft by a person in a special relationship.
In a case brought by the Serious Fraud Office, both men were each jailed for seven and a half years, the longest sentences given to failed finance companies bosses to date.
Former director and chief executive Owen Tallentire was also found guilty of two charges in this case and sentenced to five years in jail.
The trio then attempted to overturn their convictions and sentences in the Court of Appeal but this was rejected in December.
Douglas and Nicholls then filed leave to appeal to the Supreme Court, but this was rejected today in a judgement from Justices Robert Chambers and Susan Glazebrook.
"The applicants deal with some alleged errors in the Court of Appeal's factual analysis. They claim the Court of Appeal overlooked some evidence. Those alleged errors do not come close to being worthy of an appeal to this Court," the Supreme Court judgement said.
"We dismiss the applications for leave. The test applied by Wylie J [the High Court's Justice Ed Wylie who convicted the pair] and the Court of Appeal was agreed and even now is not in truth challenged. Rather what is put up is the strawman of an alleged Crown approach at trial," the justices said today.
The pair's decision said they were not "satisfied that a substantial miscarriage of justice will occur if the proposed appeal is not heard".
While Tallentire made a bid at the Court of Appeal, he was not involved in this latest appeal attempt.
Tallentire, Nicholls and Douglas also pleaded guilty this year to charges concerning mistatements in offer documents brought by the Financial Markets Authority.
Tallentire had an extra year added to his jail sentence while Nicholls and Douglas have not yet been sentenced.
Capital+Merchant collapsed in 2007 owing $167 million to about 7500 investors. No funds are expected to be recovered.