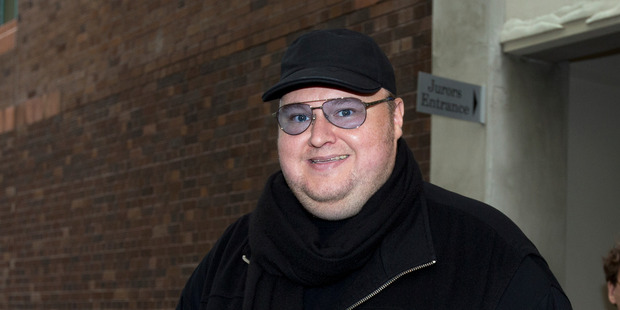 Kim Dotcom's company Mega is warily eyeing proposed legislation that may oblige it to open its systems to surveillance by spy agencies the GCSB and SIS as well as the police.
Communications and Information Technology Minister Amy Adams yesterday said she would change the Telecommunications (Interception Capability) Act 2004 to update requirements for telecommunications network operators to have eavesdropping capability available for use by police, the SIS and the GCSB. Other changes to the act mean network operators will be obliged to engage with the GCSB on network security, "where it might affect New Zealand's national security and economic well-being".
Telecom spokesman Andrew Pirie said the industry structure had changed dramatically since the act was passed, "and we support a review to update it".
"It will be important that any review can ensure a consistent application of interception requirements across all industry participants, rather than just traditional telcos or network operators."
According to another well-placed industry source, those industry participants now included those who offered services "over the top" of networks like Telecom's.
That included businesses like Facebook which offered chat functions, or even Mr Dotcom's cloud storage business Mega which says it intends offering an encrypted email service soon.
"How are they going to define telecommunications providers as part of this review given the landscape has changed dramatically and there are a lot of other companies now providing these services that weren't in existence 10 years ago?", the source said.
Ms Adams yesterday said the definition of network operators was already provided for in the act and "we're not proposing to change that".
However, she said the Government "will look at some flexibility to allow us to amend that as future situations dictate".
Mega chief executive Vikram Kumar said encrypted communications were now common across a number of services such as Skype or on social networking sites and were a tough issue for regulators to deal with.
"I don't doubt that there will be some people scratching their heads on how do we update the act to intercept encrypted communications."
Mr Kumar said he was aware that some telcos were questioning why "over the top" services, such as Facebook or Skype weren't subject to interception but long-distance calls were.
Mr Kumar was appointed chief executive of Mr Dotcom's cloud storage business Mega shortly after it was launched earlier this year. Mr Dotcom's previous business Megaupload was shut down after police raided his Coatesville mansion, an operation that was preceded by what turned out to be illegal surveillance of him by the GCSB.