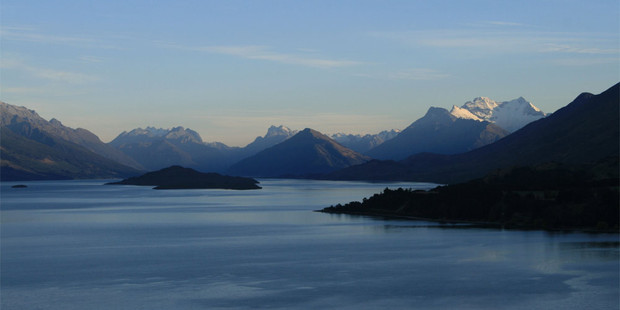 Brian Rudman's commentary "Cuts to DoC threaten other worthy causes" takes DoC to task for daring to approach business to sponsor conservation.
He describes sponsorship as a "begging bowl" approach, proclaims it to be the exclusive territory of charitable causes such as "arts and sporting and welfare and other organisations", and decides DoC has no right to compete in that space.
Well here's some good news for Mr Rudman. We're not.
First off, DoC is committed to continuing to fund its existing work from the more than $330 million the taxpayer currently contributes to the running of this department. We're not begging for any money to fund our core work and we're not walking away from our conservation priorities.
What we are doing is looking to do our own work more efficiently. We are also looking for partners so that we can grow the overall resource that is committed to conservation. The support we're seeking is for additional work, over and above the work we currently do.
When Fonterra recently joined with DoC in a 10-year community waterway recovery programme, they committed an additional $20 million to conservation. It's not going to restore our waterways overnight. But it is an extra $20 million that is now committed to protecting our waterways that wasn't there before.
Mr Rudman confuses sponsorship with public-private partnerships. They are different beasts. We're not competing with sports or the arts for sponsorship. Nor are we joining the queue for conscience money. We're negotiating with business for partnerships that add value to their bottom line and to conservation.
DoC's motivation is that business has been let off the hook for years by an economic system that discounts the impacts of commercial activity on the environment. Consumers are no longer prepared to put up with that in the face of a degrading environment. They're telling business to produce goods in an environmentally friendly way or they won't buy them.
Business is also starting to recognise that we're running down our natural capital and that is limiting our growth prospects. That is a key element in the current debate over how we ensure we continue to have enough clean water to meet the growing demand for this.
We could join the blame game, but instead we have chosen to acknowledge that the degrading state of our environment, and the impact that's having on our unique creatures and beautiful places, is something we are all responsible for. It's an issue affecting all of New Zealand, not just public conservation land, and the solution lies in working together.
We know that conservation can be good for business and business can be good for conservation. We also believe that by working in partnership both business and conservation benefit and New Zealand is a better and more prosperous country as a result.
Mr Rudman makes another fundamental mistake when he links our efforts to increase our public-private partnerships with the budget cuts DoC has had to absorb, along with every other public service agency.
The budget cuts have not affected the model we are building our organisation around. This model, developed by staff, builds on a growing global recognition that without a healthy environment you cannot have a healthy economy.
The public-private partnership approach that is part of that model is not linked to making up for those budget cuts. We would be adopting the model even if our core budget increased.
Where the budget cuts come into play is that we have had to size our new model to make about $23 million in savings from a budget of around $335 million. If New Zealand hadn't lived beyond its means for so long and built up financial debt, I probably wouldn't have to do that. But we have, so I have to. Of course I would like the $23 million back. But anyone who thinks restoring that alone is going to meet the challenge we face as a country to clean up our environment is dreaming.
If, as Mr Rudman claims, our efforts come at a cost to the arts or sport or something else, then there are two ways to go. One is to continue to let business off the hook, retrench and watch environmental degradation accelerate so that the arts and sport can flourish. The other is to acknowledge the problem and find innovative ways to solve it. That's the route DoC is taking.
Al Morrison is director general of the Department of Conservation.