Fletcher Building, Telecom and Contact Energy all gain with Restaurant Brands the leading retail performer.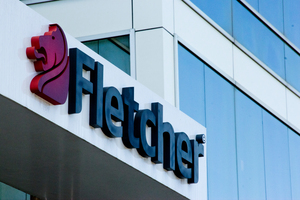 New Zealand shares rose as Fletcher Building, Telecom and Contact Energy, the biggest companies on the NZX 50 Index, gained and Restaurant Brands led gains among some retailers.
The NZX 50 rose 24.85 points, or 0.6 per cent, to 4420.06, the first gain in three sessions. Within the index, 28 stocks rose, 15 fell and seven were unchanged. Turnover of $168 million included larger than average volumes of F&P Healthcare and Telecom.
Fletcher rose 0.8 per cent to $8.57 after the company said it would fold Crane Group, the Australian pipe manufacturer and distribution business it bought in 2011 for $1.2 billion, into its infrastructure products division. Crane executive Dave Worley has left the company.
"There was a lot of duplication, a lot of cost they thought they were going to take out, going forward," said David Price, a broker at Forsyth Barr.
Telecom rose 0.8 per cent to $2.46 and is up 7.3 per cent this year, helped by the phone company's plans to rein in costs.
About 35 per cent of Telecom's workers were on salaries of at least $100,000 - the most among listed companies.
F&P Healthcare, which gets more than 50 per cent of its revenue in US dollars, ended the day up 0.4 per cent at $2.48, though the bulk of the 7.6 million shares changing hands were traded at $2.46 or below, reflecting concerns about the kiwi dollar reaching above US85c, Price said.
The high kiwi "is causing some real pain for anyone exporting to the US", he said.
Units in Fonterra Shareholders' Fund fell 3.1 per cent, or 23c, to $7.27 - a bigger decline than was implied by the company shedding its 16c interim dividend.
Hallenstein Glasson Holdings, the clothing chain, fell 2.1 per cent, or 12c, to $5.73 after going ex-dividend for its 5c interim payment. Government figures yesterday showed retail spending on electronic cards fell 0.5 per cent in March, with apparel hardest hit.
Restaurant Brands gained 2.8 per cent to $2.99, Warehouse Group rose 2.5 per cent to $3.69 and Kathmandu gained 1.7 per cent to $2.44. Michael Hill International rose 1.5 per cent to $1.36.
OceanaGold, which is under way with shipments from its mine in the Philippines, rose 5.1 per cent to $3.10.