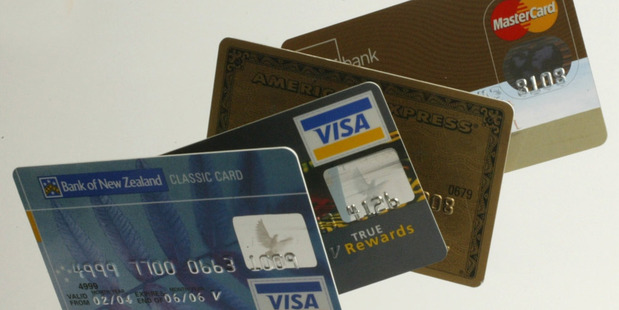 More New Zealanders are feeling comfortable about increasing the limit on their credit card limits now than this time last year, according to survey findings.
Dun & Bradstreet's latest Consumer Credit Expectations report showed the number of people planning to enlarge their credit appetite has jumped from 9 per cent to 33 per cent in the past year.
The survey, which asks consumers about their expectations for savings, credit usage, spending and debt performance in the next three months, also found fewer people were opposed to the idea of using their credit card for expensive items.
The number of people not planning to use their credit cards for otherwise unaffordable expenses has fallen from 66 per cent to 49 per cent.
Lance Crooks, general manager of Dun & Bradstreet NZ, said the results showed New Zealanders were feeling more optimistic about their finances and their ability to manage credit spending.
"This is very much supporting what we've been seeing in the past 18 months, that people are getting better at budgeting and are more aware of how their money is being spent.
"What these people are saying is they feel they can manage extra credit obligations."
Of the 909 people surveyed last week, 60 per cent felt they could easily pay their credit bills in the coming quarter, compared to 58 per cent a year ago.
Crooks said that figure had been increasing over a period of time.
One in five people said they planned to lower their household debt in the next three months, compared to 15 per cent who said they would increase their debt levels.
Just over 60 per cent were not intending to spend on major items, but of those that were, roughly the same number planned to use their own savings.
"People are relying on cash they've saved up to buy those otherwise unaffordable items," Crooks said.
Crooks said the findings backed up other recent figures showing New Zealanders were in better control of their money than pre-recession times.
According to the Reserve Bank, there has been a shift to saving more of our incomes and spending less.
Data published by the bank last month showed household financial assets rose 9.6 per cent in the year to December, to $240 billion. That was a more rapid increase than a 3.5 per cent rise in household debt.
The latest Westpac McDermott Miller survey of consumer confidence found the net balance of respondents who said they were better off financially than a year ago was the highest since late 2007, though still well below the levels of the mid-2000s boom.
Dun & Bradstreet's survey also found Kiwi women were finding it easier to manage personal finances than men.
Only 14 per cent of women expected their debt levels to rise in the June quarter, compared to 17 per cent of men.
Sixty-three per cent of women did not anticipate difficulties in meeting their credit obligations, compared to 57 per cent of men.
"Females seem to be becoming more savvy than men with their personal finances," Crooks said.
"The marked increase in the number of women finding it easy to pay off their credit cards, loans and mortgages - surpassing the number of men for the first time in nearly two years - further highlights that women are making an effort to be on a firmer financial footing this quarter."