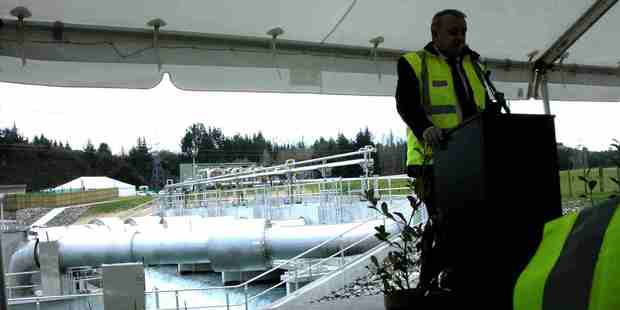 Contact Energy's share price dropped by 3.5 per cent this morning, partly in response to uncertainty over the future of the Tiwai Point aluminium smelter but also to an end-of-quarter price spike last week.
By late morning, shares in the former state-owned enterprise were trading at $5.50, down 20c from Thursday's closing level of $5.70 - which was a 52-week high.
Contact shares have been trading at around $5.50 for the last month or so, and traded in December at around $5.00.
One fund manager said strength in Contact's share price last week had been influenced by end-of-quarter and end-of-financial-year "window dressing'' by some investment funds.
Today's activity meant the stock was re-adjusting to around where it has traded over the last month or so after an unusual spike higher on Thursday.
He said doubts about Tiwai, which uses around 15 per cent of New Zealand's power supply, had added downward pressure to Contact's share price because of the possible damage the smelter's closure could do to the local electricity market.
Should the smelter close, wholesale power prices are likely to fall, affecting the earnings potential of all power companies including Mighty River, which the Government is now in the process of partially privatising.
Prime Minister John Key said the smelter's ultimate owner, Rio Tinto, had rejected the Government's offer to subsidise its power bill.
Last week, the Government opened discussions with Rio in a bid to broker a deal over a variation to the existing electricity contract.
But Key told Newstalk ZB's the company came back over the weekend to turn down the offer made by the Government, saying they wanted a longer term deal than the Government was prepared to offer.
- APNZ