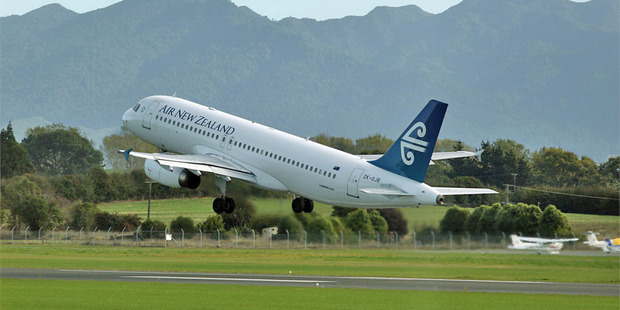 Air New Zealand has announced it will be getting rid of standby fares and says the move is driven by customer demand.
Standby fares allow travelers to catch last-minute flights between domestic airports if seats are available 30 minutes out from departure.
The national carrier launched the service just over a year ago but said it would be scrapping the fares in about five weeks' time.
Cam Wallace, general manager New Zealand and Pacific Islands, said the decision was part of a series of initiatives that would encourage "more Kiwis than ever" to fly with the airline.
"In recognition of the greater availability of cheaper airfares and the fact customers prefer to be able to purchase confirmed seats at great prices, our Standby fares will no longer be available from 6 May 2013," he said.
Standby Fares cost $69 one way, except for between Auckland and Queenstown, or Auckland and Dunedin which cost $89.
Aviation commentator Peter Clark said any uproar about the decision would be "a storm in a teacup".
"I think there are so many cheap fares out there now anyway that it doesn't matter.
"Those fares have become redundant and I don't blame the airline at all."
Air New Zealand, which is 73 per cent state-owned, last month posted a first-half profit which was more than double that of a year ago.
Its profit rose to $100 million in the six months ended December 31, up from $38 million a year earlier. Operating revenue rose 3.4 per cent to $2.37 billion.
The airline put the profit hike down to lifting passenger volumes and yields on international routes, while keeping costs in check.
Its shares have soared in the past 12 months and were trading at $1.515 today.
- NZ Herald Online