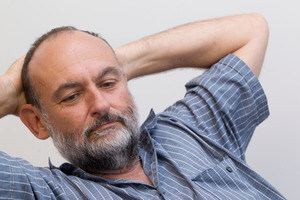 Defamation action launched by Hanover's Mark Hotchin and Eric Watson against the former chairman of the Shareholders Association is not complex enough to be "outside the ordinary" and should be heard by a jury, a court heard yesterday.
The businessmen are suing Shareholders' Association founder Bruce Sheppard over allegedly defamatory comments he made about them on television, radio, emails and on blogs.
The statements were concerned with the pair's involvement in the collapse of Hanover Finance in 2008 and the widespread losses that ensued from this event.
While the defamation proceedings in chief are not due to take place until later this year, lawyers for both parties appeared in the High Court at Auckland over whether they should be heard by only a judge or a judge with a jury.
Mr Hotchin and Mr Watson's Queens Counsel, Julian Miles, applied for the case to heard by a judge alone and said it was "effectively major commercial litigation".
There would be a "relatively complex and sophisticated investigation" into facts, judgments, documents and expert evidence on these matters.
"I think I can say with absolute confidence that the documents themselves are, at the very least, complex," he said.
But Mr Sheppard's Queens Counsel, Bruce Gray, told Justice Mark Cooper that the documents referred to by Mr Miles had been issued to the public. "All were intended to be understandable by the public" Mr Gray said.
Although he conceded the proceedings would have a "business focus" Mr Gray said his client believed the proceedings "in principle should be left to a jury".
"It's a matter affecting the working of markets in New Zealand and members of the investing public should not be excluded," the lawyer said.
Just because juries were used infrequently, particularly with civil cases, it should not create the presumption that they were "incapable of applying themselves," he said.
"It's hard to find raised in the pleadings something so complex that it's outside the ordinary and should be taken away from a jury composed of members of the public," he said.
Also in court yesterday, Mr Miles applied to review a decision from the High Court last year relating to whether pleaded instances of Hotchin and Watson's alleged past "misconduct" could form part of Sheppard's defence.
These instances include Watson being censured in 1998 by the Securities Commission for buying shares in McCollam Print while negotiating its takeover by an entity related to him.
They also include claims Hotchin breached Securities Commission guidelines in 1999 on insider trading in relation to the sale and purchase of shares of a company called Pacific Retail Group.
Mr Miles said these were "a classical example of an irrelevance" and something which were "a side issue" at best.
The hearing continues today.