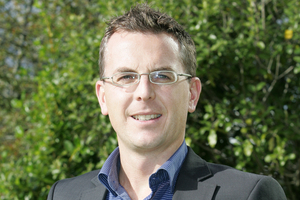 Kiwi organic soup and ready-to-eat meal maker Pitango has been bought out of receivership by a family-run Australian food manufacturer.
The Auckland-based company fell into the hands of receivers in December following the failure of its Aussie parent firm, Gourmet Food Holdings, which was reported to be owing millions to creditors, including around A$50 million ($62 million) to National Australia Bank.
Pitango general manager Wade Gillooly wouldn't reveal the price Sydney-based Beak and Johnston had paid for the New Zealand company, but said becoming part of a family-owned business was a welcome change after a few years of private equity ownership.
Gourmet Food Holdings, which also operated Australian tomato sauce brand Rosella and biscuit maker Waterwheel, was financially backed by Sydney's Crescent Capital.
Gillooly said this month's acquisition offered continuity for Pitango's factory on the North Shore.
Beak & Johnston's plants in Australia - the New Zealand firm's biggest market - would also enhance Pitango's manufacturing capabilities, he added.
"What [the sale] means is that we preserve the jobs of our production, office and administration staff in Auckland and it allows us to continue to work with all of our suppliers in New Zealand."
Gillooly said the company employed 35 staff and no jobs had been lost as a result of the receivership.
Beak & Johnston was keen to invest in the firm and there was now an opportunity for the company to take on two or three new staff, he said.
Gillooly said Pitango, founded in 2002 by Israeli immigrants Yasmin and Ofer Shenhav, was a casualty of Gourmet Food Holdings' receivership.
"The receivership was really brought about by the large debt capital structure in the group business," he said.
Gillooly said Pitango was a strong, profitable business that had achieved compound annual growth rates of around 30 per cent over the last six years.
New Zealand is Pitango's second biggest market and the firm is also exporting product to Hong Kong and Singapore.