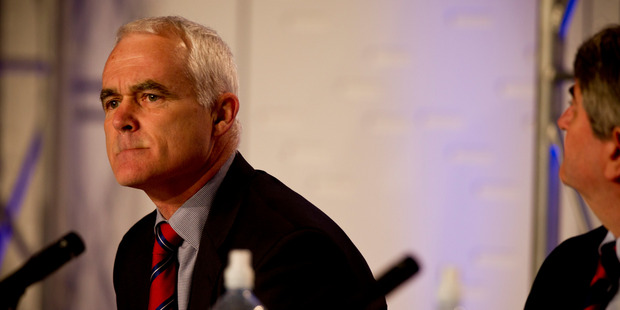 Telecom says it never ruled out cutting more than 1000 jobs as speculation swirls that up to 1500 positions will be slashed.
Labour's communications and information technology spokeswoman, Clare Curran, said yesterday that Telecom was set to announce up to 1500 job cuts. Her statement did not reveal where this information had come from.
Curran said a source had told her that Telecom would make the cuts this month and research from the Parliamentary Library showed it could add up to being the country's largest loss of jobs from a single company.
Telecom boss Simon Moutter said last month that job cuts could run "well into their hundreds" and would not rule out more than 1000 positions going as the company looked to reduce its costs.
Moutter said yesterday there was "no new news" on the job cuts and quickly referred all further questions to general manager of corporate relations Andrew Pirie.
"We always said [cuts] well into the hundreds, we never sort of said a few hundred.
We made it quite clear it was a higher number than that. And that's our position," Pirie said.
Pirie said the company could not yet say how many jobs would go.
The Herald understands cuts are likely to be a mix of compulsory redundancies and non-replacement of departing staff.
Asked which areas of the company would be affected, Moutter said last month: "There is no area of the business which has not been asked to look very hard at everything we do to make sure we remove the legacy culture, the layers of middle management, the duplication of effort."
Telecom said last week it would axe about 120 jobs from the Australian arm of its information technology unit, Gen-i, leaving 60 people servicing and attracting transtasman corporate customers.
At December 30, Telecom had 7530 staff, Pirie said. Six and a half thousand workers were based in New Zealand, he said, the remainder across the Tasman.
Telecom's share price closed down 3c yesterday at $2.225.
* Read the Herald's live news blog here.
- Additional reporting APNZ