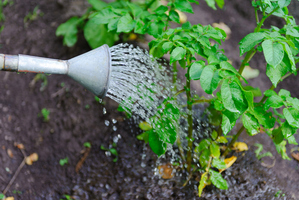 A resthome worker who hid behind a door when discovered with a gardener in a dead resident's studio has been awarded more than $6000 in lost wages and compensation after she was dismissed.
The Employment Relations Authority (ERA) was told that Deborah Hoff, who worked as a senior caregiver at the Wood Retirement Village in Nelson between 2002 and May 2011, engaged in displays of affection, including kissing and cuddling, with the man while at work.
According to his determination, released today, Christchurch ERA member David Appleton said Mrs Hoff had a master key to a studio flat which was unoccupied but still contained all the personal belongings and furniture of a resident who had recently died.
In the incident, in April 2011, Mrs Hoff said she gave the gardener, who has name suppression, access to the studio to allow him to water the plants on the balcony.
Shortly after the two entered, the facility's receptionist went to unlock the door to show the family of a prospective resident around.
Finding the door unlocked, the group entered the studio and found the gardener inside, his glasses and her keys on the bed.
"The gardener, who looked startled according to the receptionist, walked out onto the balcony and started watering plants," the determination said.
"Mrs Hoff was nowhere to be seen. However, a family member noticed that there was somebody - Mrs Hoff as it turned out - hiding behind the bathroom door, which was partially open."
The family member commented that someone was behind the door but despite them walking in and looking at her, Mrs Hoff did not emerge.
Mrs Hoff said she could not explain why she had hidden. The gardener said the door to the studio was shut because they had been gossiping and Mrs Hoff had hidden because "she did not want to be found out". He said nothing had happened.
The receptionist reported the incident to the facility's manager who began an employment investigation that resulted in Mrs Hoff's dismissal for bringing the company into disrepute.
Evidence was subsequently presented that Mrs Hoff and the gardener had been seen kissing and cuddling in the facility's corridors, which Mr Appleton found likely to have been the case.
He did not believe it necessary to reach any conclusions as to whether or not the two were in fact conducting an extramarital affair.
Mrs Hoff's husband appeared before the ERA in support of his wife.
Mr Appleton determined that the dismissal had been unjustified because the employment investigators had not interviewed the gardener; because Mrs Hoff had not been given a copy of the house rules; and because she had not been expressly told that she could not open the door to the studio in question.
He awarded her $3778 for lost wages and $2500 for hurt and humiliation.
* Read the Herald's live news blog here.
- APNZ