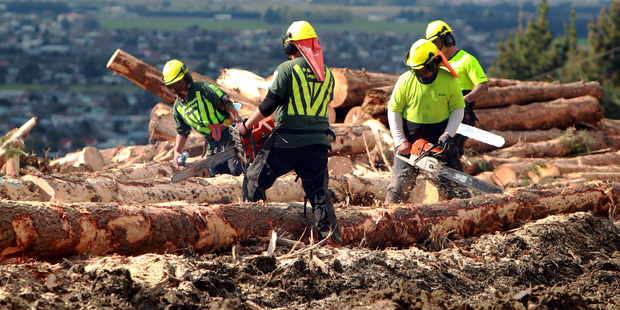 Forest growers have until March 29 to vote on a planned levy intended to raise around $7 million a year for industry research.
The forests in question are those planted before March 2003 and at least 4ha in area.
If the levy is approved by a majority of the growers voting, and by more than half of the hectares those voting represent, it will be compulsory.
It will be collected on all harvested wood products, apart from firewood, at the point of sale or, if ownership does not change, when a log enters a mill or a wharf for export.
It will initially be set at 27c a tonne, and capped at 30c a tonne for the six years in which the levy, unless renewed, will be in force.
The levy is backed by the two grower organisations, the Forest Owners Association (NZFOA) and the Farm Forestry Association (NZFFA).
The NZFOA represents the larger forest owners, who will pay between 80 and 85 per cent of the levy, its chief executive David Rhodes said.
The fact that the referendum is going ahead is an indication that its volume threshold will be met, he said.
NZFFA president Ian Jackson said while members of the two organisations accounted for more than 80 per cent of the plantation forest area, there were many forest owners, perhaps 10,000, who belonged to neither but benefited from their work. "They are basically freeloaders."
The levy would fund research aimed at producing higher yields of better quality timber and harvesting it more efficiently, Jackson said. It will also support research into alternative species and protection against biosecurity, fire and other risks.
The Government currently spends around $25 million a year on forest research, primarily at the Crown research institute Scion.
But the Government had made it plain that future research funding will be much reduced and highly contestable, Jackson said.
The Forest Growers Levy Trust, set up to administer the commodity levy, will have a board of seven members: four elected by members with 1000ha or more of plantation forest and voting proportional to their production, two members elected by members with less than 1000 ha, and a seventh selected by the elected board members.
The trust has set up a website - forestvoice.org.nz.