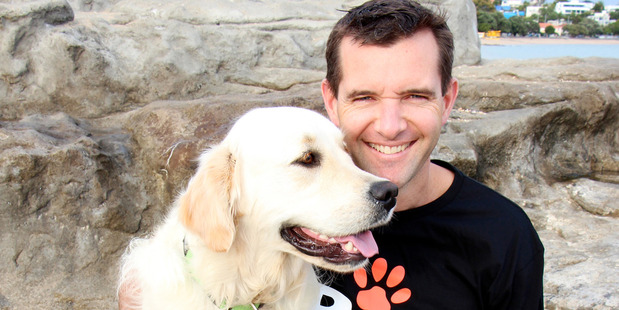 GrabOne founder and serial entrepreneur Shane Bradley has set the ball rolling on his latest venture - an online pet store aimed at grabbing a slice of the more than $1 billion Kiwis spend on their animals each year.
The 35-year-old, who founded his first firm when he was just 18, is determined to see the business stand apart from its competition.
Pet.co.nz, which officially launches today, offers 5200 products from over 280 local and international brands, free overnight delivery and a 7am to 7pm customer service desk.
Bradley, who founded the GrabOne daily deal website as a 50/50 joint venture with Herald publisher APN News & Media in 2010 and recently stood down as its chief executive following APN's purchase of 100 per cent of the business, said he got the idea for Pet.co.nz after getting his golden retriever, Cooper, in late 2011 and being disappointed with other local online pet stores.
"Cooper's 15 months old now and I've got my own pet shop - it's quite funny," he said.
It's a lucrative market, with a recent survey by the New Zealand Companion Animal Council showing 68 per cent of households owning at least one pet.
Kiwis spend $1.6 billion annually on their pets, including $766 million on food, $358 million on vet services and $166 million on healthcare products, according to the research.
Bradley said online purchases made up 7 to 8 per cent of total pet product sales in some countries, while in New Zealand it was closer to 1 per cent, meaning there was a lot of room for growth.
Pet.co.nz, which has an office in Newmarket and warehouse in Highbrook, employs 11 staff.
Bradley, who would not reveal how much he has invested in the business, saying only that it was a "very sizeable" amount, is the sole shareholder.
His main focus is growing sales over the next couple of years, rather than turning a profit.