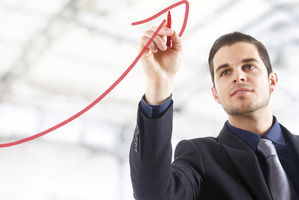 Wellington Drive Technologies' turnaround plan appears to be gathering momentum, but chief executive Greg Allen won't rule out the possibility of the loss-making company having to raise more cash from investors at some point in the future.
The North Shore manufacturer of energy-efficient commercial refrigeration motors announced this week that it had raised $4 million in a share placement to institutions, professional investors, directors and management.
And Wellington Drive said it would also proceed with a share purchase plan, which will be the company's sixth capital raising since 2009, open to all investors and aiming to raise up to $1 million.
"I wouldn't say we'd never, ever do a capital raising again but we certainly think this is the raising that helps us with our improvement plans through 2013 and 2014 and gets us moving on our new growth strategy," Allen said yesterday.
Wellington Drive has posted consistent losses since its 2001 listing and market commentator Arthur Lim said the latest capital raising was disappointing as it continued the company's track record of living "hand to mouth".
The firm had just $1.9 million of cash and cash equivalents on hand at the end of December, compared with $3.6 million a year earlier.
Lim said other NZX-listed tech companies - including Xero, Pacific Edge and Diligent - carried out capital raisings to finance growth while Wellington Drive seemed to raise cash to fund its survival.
"You certainly don't want to be raising money at ever lower [share] prices - it's not a good sign," Lim said.
Allen said it was not helpful to talk about what had gone wrong at Wellington Drive in the past.
"I'd really like to focus on this year being the year we re-launch Wellington."
Since Allen took the helm in 2011 the company has embarked on a turnaround strategy that has included exiting its ventilation business, cutting supply chain costs and reducing inventory.
The firm posted a loss of $6.3 million for the year to December 31, 2012, which was a big improvement on the year before's $14.5 million loss.
The company narrowed its annual earnings before interest, tax, depreciation and amortisation (ebitda) loss to $4.1 million from $12 million in the previous year, while gross margins increased from 5 per cent to 14 per cent.
"Our operating performance is as good as it's ever been - probably the best it's ever been - and we're adding customers," Allen said.
The company is aiming to achieve positive ebitda in 2014, but Allen did not want to attempt to forecast when the business might turn its maiden profit.
Allen, who spends most of the year travelling on business, said he was having "a ball" running the firm, which he said he joined because there was "a clear case for a turnaround".
Wellington Drive shares, which had shed around 36 per cent over the past year, closed at 14c last night.