Glen Eden woman who nearly lost her home may join class-action against banks.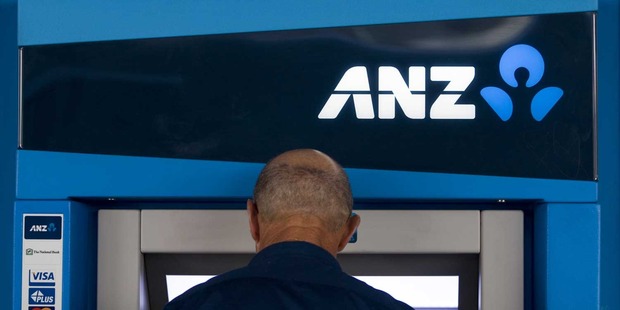 An Auckland woman says she is owed $10,000 in excessive bank default fees after she was not able to meet her mortgage repayments during a time of financial hardship.
She intends to either join the class-action lawsuit against New Zealand banks or sue privately.
In less than 24 hours, 10,000 people registered to join the billion dollar legal case after Auckland barrister Andrew Hooker announced the plans, backed by Australian law firm Slater & Gordon and Australian litigation funders Litigation Lending Services.
The woman, who did not want her name used, got a mortgage from Westpac about 20 years ago so she could buy her Glen Eden home.
Until the end of 2007 she always made her payments, but then she found herself out of work.
The 64-year-old paid her mortgage as three different loans, after re-financing the property, which were paid in fortnightly instalments, totalling six payments a month.
When she was no longer able to meet those payment schedules, she was charged dishonour fees six times over. Her monthly fees often came to $325.
"You get to the stage where I knew I was going to lose my home, but I've managed to stay here by the skin of my teeth and they weren't helpful at all.
"But you just fight for survival, you just do," she told the Herald.
For years, the woman struggled to stay in work as her profession was severely affected by the global financial crisis. She also had a bout of pneumonia and has a 20-year-old disabled son who needs special care.
The woman's older son has since moved back home to help with his care.
At first she battled Westpac to have the default fees removed and succeeded twice, but the constant struggle over the phone became too much as she knew she wouldn't win.
Westpac spokesman Chris Mirams said the bank was unable to disclose or discuss details of a customer's account, but it was "always willing to work alongside them to manage their obligations".
The woman has only recently been able to get back on top of the payments and will decide today whether she proceeds with legal action on her own or register with Mr Hooker's case.
In order for the class-action to proceed, it needs at least 10,000 people to sign up to go ahead with the case. Mr Hooker said the overnight response meant it was now a "foregone conclusion" that the legal action would proceed.
He hoped to file legal documents in the High Court at Auckland within a month.
In Australia a similar case against the ANZ is the first in a test case being taken against up to 12 banks.
Mr Hooker said an important win against the ANZ came in November when the High Court of Australia ruled that unfair bank fees could be considered penalties. That case is headed back to the Federal Court.