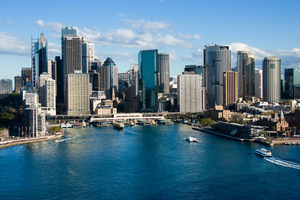 Australia has become the largest supplier of Liquefied Natural Gas to Japan, the world's biggest buyer.
During 2012, Australia exported 15.9 million tonnes of LNG to Japan, overtaking Qatar, which exported 15.7 tonnes, and Malaysia which shipped 14.6 tonnes, the latest EnergyQuarterly report by Energy Quest shows.
Australia achieved record LNG export volumes and LNG export revenue of A$13.8 billion ($17.1 billion) during the same period, up 25 per cent on the previous year.
EnergyQuest chief executive Graeme Bethune said the start-up of Woodside's Pluto LNG project in 2012 propelled Australia into top position among LNG exporters to Japan.
"One of the major reasons for the increase in Japanese LNG demand is the shut-down of nuclear reactors in that country following the devastating earthquake in March 2011," he said.
- AAP