Participation in Summerset reinvestment plan highlighted as sign of commitment.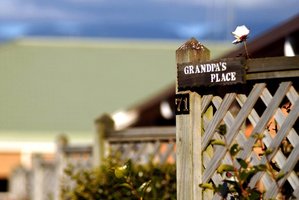 Australia's Quadrant Private Equity says it is not about to sell its majority stake in NZX-listed Summerset, contrary to market speculation.
Documents for Summerset's October 2011 initial public offer said Quadrant, which originally held just under 100 per cent of the retirement-village operator and developer, had agreed not to sell its remaining 56 per cent stake until the day after Summerset's annual result for the 2012 year was released on February 25.
The agreement's expiry and two big share sales - Fairfax's sale of its remaining Trade Me stake last year and Monday's sale by News Corp of its Sky Network Television stake - gave rise to speculation Quadrant may too be looking at exiting the stock. But Quadrant managing director Chris Hadley said the company, with investments worth A$1.5 billion ($1.85 billion), was not about to sell.
"There has been a lot of speculation in the market - as markets are wont to do - but we have no plans to divest at this stage," he said.
Quadrant's decision to fully participate in Summerset's dividend reinvestment plan last month was an indication of its commitment to the company - New Zealand's third biggest listed retirement village operator. "Basically, we don't have a plan to sell but we are going to remain flexible, as we do with all our investments," he said.
Quadrant sold down its holding in Summerset through the 2011 initial public offer but retained control.
The shares, which were issued at $1.40 each, have traded strongly since their debut on the NZX, thanks to a healthy investor appetite for exposure to the retirement-village sector and the company's own strong financial performance.
Summerset shares were up 2c at $2.50 in late trade yesterday.
Other listed participants in the retirement-village and aged care sector have also performed strongly.
Fairfax's sale of Trade Me shares last December, and News Corp's sale of its Sky Network Television holding on Monday, were both through underwriting agreements with brokers.
Quadrant is one of Australia's biggest private equity companies, with investments in 51 businesses across a broad spectrum of industries.
At last month's result, Summerset said its net profit climbed to $14.8 million in the 12 months ended December 31, from $4.3 million a year earlier and ahead of the company's initial public offering forecast of $14.3 million.
- APNZ