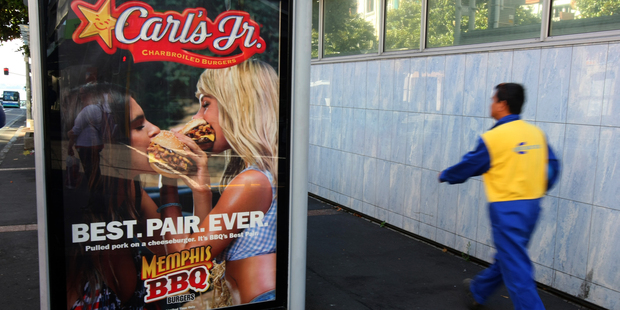 New Zealand consumers are outpacing those in the rest of the world in terms of the uptake of American burger brand Carl's Jr, according to the global boss of the business.
California-based Andy Puzder, chief executive of the fast food chain's parent company CKE Restaurants, said a Carl's Jr store that opened on Henderson's Lincoln Rd in November turned over almost $180,000 in its first week of operation - a world record for the brand that operates in more than 20 countries.
"This is a great market for us ... the people love the product and we love the people so it's all good," said Puzder, who was in Auckland today to open a new Carl's Jr store on Queen St.
Carl's Jr is operated by two companies in New Zealand - NZX-listed Restaurant Brands and Forsgren NZ, which is part-owned by former All Black Michael Jones.
Between them the two firms now operate eight Carl's Jr stores in New Zealand. The record-breaking Lincoln Rd site belongs to Forsgren NZ.
The Queen St store, owned by Restaurant Brands, opened at 11am this morning.
It employs 55 people and has seating for 120 customers.
Restaurant Brands chief executive Russel Creedy said the company would get a "pretty good read" on how successful the Queen St store would be within its first five days of operation.
It has a strategic location close to the University of Auckland and AUT and Creedy said he expected the store's turnover in its first week to be "north of $100,000".
Restaurant Brands, which also operates Carl's Jr stores in Mangere and Palmerston North, plans to invest $10 million into the brand and eventually open 35 to 60 sites.
CKE Restaurants, owned by US private equity firm Apollo Management, has 3292 stores in 27 countries, including 1349 Carl's Jr stores and 1936 Hardee's restaurants.