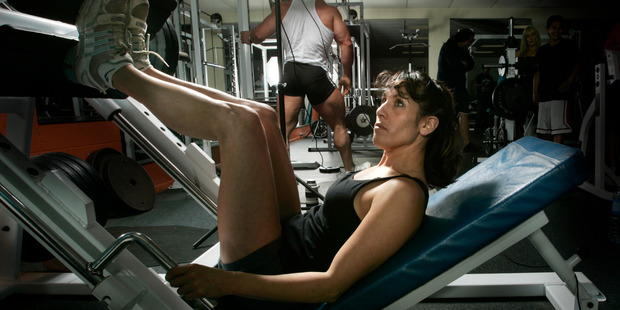 A legal battle between the owner of a well-known gym chain and one of his franchisees who suddenly rebranded three clubs is heading to the High Court.
The development comes as upset members are given the chance to help fund the gym's legal costs.
Club Physical was running nine branches across Auckland and one in Kaitaia until 11 days ago when clubs at Westgate, Three Kings and Botany were completely overhauled and renamed as "Jolt Fitness".
Staff at those locations were fitted with new uniforms, new classes were put in place, and instructors arriving up to take their regular classes were turned away.
Many members were left baffled and angry that the gym they signed up for no longer existed.
Stuart Holder, who owned the three branches under a franchise agreement, said he rebranded the clubs to ensure their survival.
"As background, on Friday 8, February we regrettably had to take steps to end our franchise agreements with Club Physical in Westgate, Botany and Three Kings because we believed the franchisor had not been meeting its obligations to us and that this was putting the future of the clubs - your clubs - in jeopardy."
Club Physical owner Paul Richards alleged Holder had breached franchise agreements that had "years to run on them".
Late last week, Richards entered an application to the High Court seeking an injunction to block Jolt Fitness from trading.
Jolt Fitness said through a spokesperson today that it had been served with an injunction by Club Physical, which was being presented at the High Court in Auckland tomorrow.
"I can also confirm that Jolt Fitness is seeking a counter injunction against Club Physical to stop it accessing its member database," the spokesperson said.
Club Physical's legal counsel Phillip Rice said the case would get its first call at the High Court tomorrow morning but he did not expect a decision to be made immediately.
"It will be adjourned tomorrow for Jolt Fitness to file affidavits and set down for hearing some time next week," Rice said.
Meanwhile, Club Physical has launched what it called a "Fighting Fund".
"Following offers by some incredible people it was suggested that a fund be established to assist with the current challenge to uphold franchise law with the goal to re-establish Club Physical in effected locations," the company said on its Facebook page.
It provided an account number and said any money not used to fund the legal case would be returned to donors.
All members of the three gyms affected have now been transferred to Jolt Fitness.
Holder told members in an email on Friday that those who wished to cancel their Jolt Fitness memberships would be dealt with "on a case by case basis".
Club Physical said members who wanted to keep working out at Club Physical could transfer to another branch at no cost while legal proceedings were underway.
Richard Beddie, head of Fitness NZ, last week issued a general letter stating the importance of gym franchises honouring their contracts.
"We believe allowing franchise operators to break franchise agreements without due regard for contract law would be both without precedent, and more significantly, damaging for our industry."
Beddie said he has not seen the contract between Club Physical and Jolt Fitness, and therefore could not say whether it had been breached, but his main concern was for affected gym members.
"These people have joined Club Physical for a number of reasons. They may have joined for the location, which hasn't changed, but they may have joined for the classes and I understand the classes have all changed now."
Beddie said it he would be very surprised if Jolt Fitness refused to let members end their contracts.