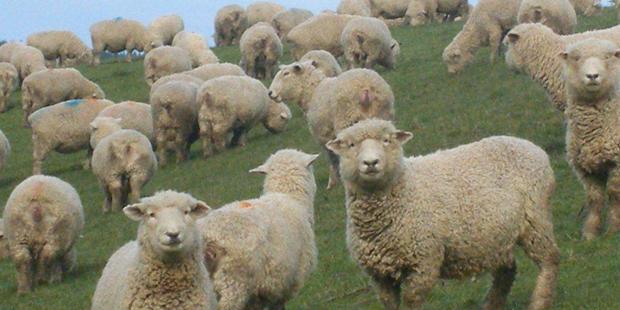 Stronger demand in the rural property market saw farm sales increase again last month, as lifestyle blocks hit a new record median price of nearly $500,000, according to latest figures.
There were 399 farms sold in the three months to the end of January, which was 17 more than in the previous three months and 45 more than in the same period last year, said the Real Estate Institute of NZ (Reinz).
A total of 1,454 farm sales in the year to January was 18.1 per cent more than in previous year.
The Reinz statistics showed the median price per hectare for all farms was $23,980, an 18.1 per cent increase on $20,299 in the same period last year.
Buyers paid more for lifestyle farms, with the national median price increasing from $490,000 in the previous three months to $498,500, a new record high. The median price was $28,500 higher than last year.
Rural market spokesman Brian Peacocke said demand for good quality properties was outstripping supply.
"This situation is unlikely to change in the next few months as farmers begin to make commitments for the forthcoming season," he said.
"Northern parts of the country are seeing higher levels of activity on sheep and beef properties, whereas in the South Island the spotlight remains firmly on dairy."
Peacocke said activity in the lifestyle property market was strong around Auckland, and steady across the rest of the North Island.
"In the South Island activity is healthy in Nelson and Canterbury but weaker in the lower South Island."
The Reinz All Farm Price Index - which adjusts sale prices for factors such as location, size and farm type and provides a more accurate measure of farm price movements - fell by 2.1 per cent in the three months compared to the three months to December, from 3,103.88 to 3,039.77.
Peacocke said this was most likely because more farms in the lower price bracket were now selling, as higher priced properties became less available.
Grazing properties accounted for 44.1 per cent of total sales, followed by dairy farms (20.6 per cent), finishing properties (17.3 per cent), and horticulture blocks (9.0 per cent).
The median price per hectare for dairy farms was $35,530 in the last three months, compared to $34,483 for the three months to December and $34,298 last year.
The Reinz Dairy Farm Price Index fell by 0.9 per cent, from 1,765.90 to 1,749.36.