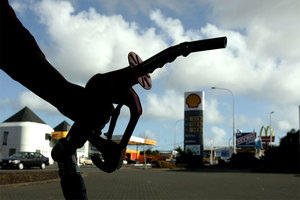 The Automobile Association believes motorists have good reason to feel ripped off when they fill up with gas.
The price of a litre of unleaded petrol has crept up again, and currently it is sitting at about $2.20.
At the same time the New Zealand dollar is trading at five-year highs against the greenback, cracking US$0.85 to the dollar last week.
The AA's Mark Stockdale said prices rose three cents a litre last week, but there was no explanation.
"It's very worrying.
"We're just a couple of cents off our record high for the price of petrol, and I think motorists will really be quite confused as to why fuel prices are so high when our exchange rate is also so high."
Mark Stockdale said hopefully one company will decide to drop its price, and the rest will follow.