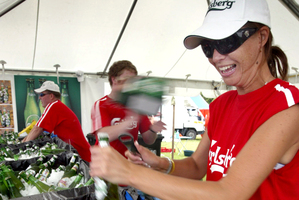 The private equity firms accused of engaging in deceptive conduct during the $1.5 billion sale of Auckland's Independent Liquor in 2011 to Asahi have hit back at the Asian brewing giant's claims, saying they will launch their own legal proceedings against the Japanese firm.
Tokyo-listed Asahi has accused Australia's Pacific Equity Partners (PEP) and Asian private equity firm Unitas Capital - the former owners of Independent whose brands include Carlsberg - of inflating the company's earnings figures during the sale process, causing it to pay too much for the Papakura-based liquor maker.
But PEP and Unitas responded in a joint statement issued last night, saying the Japanese firm's claims were a breach of the sale contract and they intended to launch their own legal proceedings and seek damages from Asahi in the New Zealand courts. "PEP and Unitas are disappointed with the approach taken by Asahi in relation to sale of Independent Liquor," the statement said.
"The allegations foreshadowed by Asahi are completely untrue and unfounded. Asahi and its team of expert advisers were given full access to information and management during a three-month due diligence process."
PEP and Unitas paid $1.26 billion in 2006 for their shareholdings in the New Zealand liquor firm.
Their investment made Lynne Erceg - the widow of Independent founder Michael Erceg, who died in a helicopter crash near Raglan in 2005 - New Zealand's first female billionaire.
Lynne Erceg still held an 11.75 per cent stake in Independent at the time of Asahi's acquisition, meaning she would have netted a further $176.2 million through the deal.
Erceg could not be reached for comment yesterday.
Two Asahi subsidiaries - Independent Liquor NZ and Asahi Holdings Australia - filed legal proceedings against PEP and Unitas in the Federal Court of Australia in Melbourne yesterday.
Asahi alleges PEP and Unitas engaged in "misleading and deceptive conduct" by making false representations of Independent's financial position, in particular by inflating its earnings before interest, tax, depreciation and amortisation (ebitda) figures.
According to the statement of claim lodged yesterday, Independent's ebitda was in a state of decline around the time of the 2011 sale, rather than growth as claimed by the sellers.
Asahi said it was seeking damages from PEP and Unitas "for loss suffered as a result of their conduct in breach of Australian Consumer Law".
The legal action followed an in-depth investigation, Asahi said.
Atsushi Katsuki, managing director of Asahi Holdings Australia, said the company conducted thorough due diligence during the purchase process and had relied on the financial figures it was provided with.
"We are seeking maximum recovery of our loss and we have commenced legal proceedings."