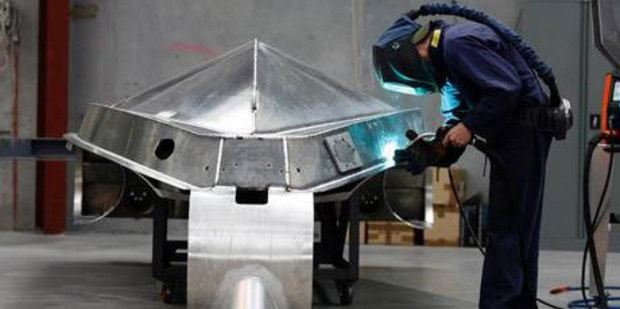 New Zealand manufacturing grew at the fastest pace in eight months in January, with the strongest growth in Canterbury/Westland probably reflecting demand for building materials, but employment in the sector is shrinking.
The BNZ-Business New Zealand Performance of Manufacturing Index climbed 4.8 points to 55.2 last month, the highest since May last year and the highest for the month of January since 2007.
The survey showed the strongest sector within manufacturing was in non-metallic mineral products, which stood at 77.5 and probably reflected demand for concrete, especially for the Christchurch rebuild, said Bank of New Zealand economist Doug Steel.
"Over the coming years we anticipate the positive flow-on effects of a stronger construction sector, and not only in Canterbury, to broaden to other parts of the manufacturing sector," Steel said.
Production was the strongest of the five seasonally adjusted diffusion indexes within the PMI, with a reading of 57.7 last month, the survey shows. On the PMI scale, a reading of 50 separates contraction from expansion.
Deliveries were at 57.6 and finished stocks on 56.1, the highest since October 2007. New orders rose to an eight-month high of 55.8.
By contrast employment slipped to 48.4, marking the eighth straight month of contraction.
The rise in the New Zealand PMI contrasts with that in Australia, which sat at just 40.2 in January, for the widest gap between the two nations since the New Zealand index was started in 2002.