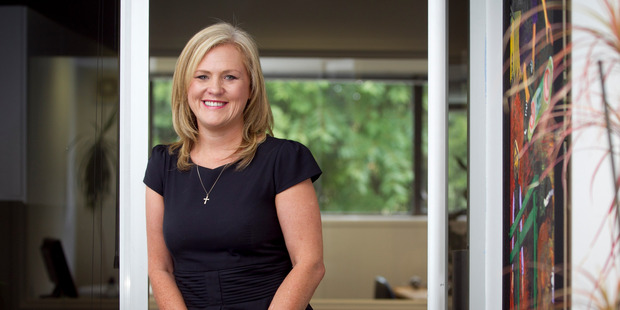 A new investment firm has made its first allocation of funds, injecting $500,000 into Kiwi software developer GeoOP.
The investment gives Cloud Rainmakers - established in December by Leanne Graham, the former country manager for accounting software provider Xero - a 20 per cent stake in the Auckland-based start-up.
Graham, Cloud Rainmakers' sole shareholder, has also become the software firm's chief executive.
Founded in 2009, GeoOP has created an app used by small to medium-sized service businesses that allows mobile workers to electronically carry out tasks such as invoicing, staff scheduling, job dispatch and quotes.
Office administrators use the technology online, while staff in the field can access the same information on smartphones from any location.
The app connects directly into Xero and other providers' accounting software systems.
"GeoOP is one of those rare finds to invest in - it's truly redefining how service-focused businesses operate and is unrivalled anywhere in the world," Graham said.
"Millions of SMEs still rely on pens, paper, spreadsheets and phone calls to run their businesses, despite the growing use of smartphones."
GeoOP said its product was already used in 42 countries and the company, which has seen 475 per cent revenue growth over the past year, would use the fresh capital to grow its team from 11 to 15 staff and establish offices in London and San Francisco.
Nick Bartlett, GeoOP's founder and chief operating officer, said the company was yet to become profitable but, like Xero, growth rather than bottom-line returns was its main focus at the moment. "We're after customers," Bartlett said. "Our model is broadly in line with Xero's in that ultimately our success is determined by our customer growth so we're much more interested in growing that figure than we are in chasing profitability at this point."
He said the company didn't have much competition.
Only a few years ago the kind of technology offered by GeoOP was prohibitively expensive and could only be used by large corporates, Bartlett said. "We saw this amazing opportunity where technology was going to make it possible to deliver an end-to-end job management system to micro and small and medium [businesses] at a fraction of the price it was before, but also at 10 or 20 times the quality."
A student volunteer army used GeoOP's technology, which runs on both Google Android and Apple iOS devices, to co-ordinate its clean-up activities following the Christchurch earthquake.