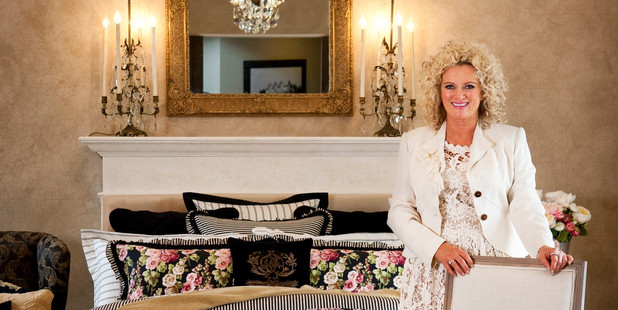 Trelise Cooper has branched out into the world of homeware, which she says will provide a buffer against volatile retail conditions in the clothing market.
The Kiwi fashion designer has partnered with Australasian multi-channel retailer EziBuy to create the new collection, which includes bedspreads, cushions and bedside tables.
The range - which Cooper said was manufactured around the world, but mostly in China - is available exclusively through EziBuy, which operates a website, catalogues and retail outlets.
"Interiors are as important to me as clothing," Cooper said.
"I've always wanted to do a homeware collection so I was very excited when EziBuy approached me and asked if I would do it with them."
Prices for the "Trelise at home with EziBuy" collection range from $29.99 for a cushion and $299.99 for a bedside table.
Cooper said selling homeware required a solid distribution channel and EziBuy, which had a substantial mailing list across Australia and New Zealand, could provide that.
She didn't think EziBuy was too downmarket for the Trelise Cooper brand. "EziBuy is a mass market brand in clothing but their homeware is really quite special."
She said fashion retailing had changed dramatically as consumers increasingly shopped on the internet. "I think these days, no matter what business you're in, you have to keep looking at opportunities and this seemed like a really sensible and exciting opportunity,"