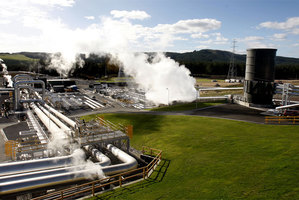 Mighty River Power said one of is directors, Jon Hartley, would step down from the board because of delays to the state-owned enterprise's initial public offer.
Hartley, who has been a director since November 2009, said the decision to step down was a difficult one, brought about by the revised timing of the initial public offer (IPO) creating workload clashes with his other commitments. His resignation is effective from February 20.
"Unfortunately, I have commitments to a number of self-funded overseas engagements with World Vision International and its micro finance subsidiary, VisionFund International, of which I am vice chair," Hartley said in a statement.
Hartley has been involved with VisionFund International since 2003. Mighty River's chairwoman Joan Withers said the board accepted Hartley 's resignation "with regret".
Late last year, Prime Minister John Key said the IPO and listing of Mighty River would be delayed until the second quarter of this year to give the Government more time to consult with iwi over the "shares-plus" concept.
In its interim report, the Waitangi Tribunal said the allocation of special power company shares with additional financial and governance rights attached, could be a way to address Maori claims over water.
Meanwhile the Maori Council has taken its bid to halt the Mighty River sale to the Supreme Court.
At the heart of the council's case is the claim that the sale of up to 49 per cent of shares in Mighty River and other hydro and geothermal electricity generators will compromise the Government's ability to compensate for any successful Maori freshwater claims.
The Government hopes to receive the court's decision before February 18 in order to meet its timetable to sell Mighty River shares before June. Mighty River was to have been partially privatised late last year.
- APNZ