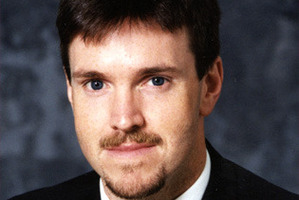 Companies looking to invest or do business in China need to build up local relationships, use advisers who know the market and make sure any product or service they offer is localised, according to global accountancy firm PwC.
PwC New Zealand partner Colum Rice said China was increasingly attractive for foreign investment.
"As much as New Zealand needs China, the Chinese Government and its businesses are looking to foreign markets, including New Zealand, to help China continue its strong economic performance and to help China achieve its economic objectives."
But to make the best start, businesses must plan well, focus long-term, and commit the necessary financial and human resources for success, Rice said.
PwC's fourth annual report entitled "Doing Business and Investing in China" covers areas including government relations, human resources, tax and financial reporting, doing deals and managing risks.
The report says good deals are hard to find in China because of the competitive environment and strong future prospects for the economy. It notes the Chinese Government can often play a part in shaping deals and that joint ventures are challenging because the parties may have significantly different views on how to operate the business after the deal.
Rice said investors should look carefully at whether a merger or acquisition was the best option before ploughing on, and ensure future plans were discussed before a merger.
The report says one of the biggest risks is superimposing global strategies without considering local consumer needs or market dynamics.
"Companies without insight into local Chinese business practices and culture sometimes find themselves unprepared for the underlying risks," the report warns.
It recommends businesses take a China-specific approach to risk management, reassure local managers that compliance is a priority, invest in local procedures and appoint China-based management to ensure they are proactive and effective.
The report also reveals local employees are choosing to work for state-owned enterprises over foreign multinationals, mid to senior-level managers are relatively young compared with those in Western countries, and turnover is high.
It advises using family-focused benefits and perks to help retain workers and begin succession planning early.
On the web
www.pwc.co.nz/chinabusiness