Tourism industry chief says country has to be very careful about its reputation.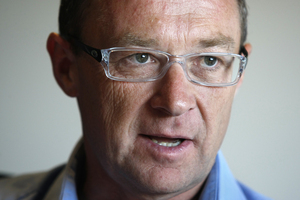 The head of the Government's tourism agency says revelations of chemical residues in milk from this country are "unhelpful" in the pitch to potential visitors.
Tourism NZ chief executive Kevin Bowler said New Zealand had to be very careful about its reputation.
"We need to follow up really good practices around protecting our environment because it's such an important part of why visitors choose to come here. Obviously none of those stories are particularly helpful to us," he said while commenting on figures which showed a dip in the number of overseas tourists during the past year.
Reports in China have included statements such as "NZ milk is poisonous" following the discovery of traces of the agricultural chemical DCD in milk products from this country.
Bowler said it was unclear whether any tourists would be deterred by the latest incident.
The 100 per cent Pure slogan is under fire because of New Zealand's spotty environmental record but Bowler has said it should not be taken literally but regarded as a promotional tool in the same way Queensland was described as the Sunshine State. Yesterday he said the 100 per cent Pure slogan not only promoted the landscape but also people and activities to overseas visitors.
Statistics NZ yesterday said there were 2.565 million visitor arrivals to New Zealand last year. This was down 1 per cent from 2011 (2.601 million), which was boosted by fans here for the Rugby World Cup.
However, the 2012 figure was up 2 per cent when compared with the December 2010 year, Statistics said.
Annual visitor arrivals from China were up 35 per cent to 197,000 but this was offset by a sharp fall in visitors from Britain, which has now dropped below China as a source of tourists, with 189,000 arriving last year.
Australia remains the biggest source of tourists, with 1.55 million arrivals. Almost 500,000 of those were visiting friends and relatives, reflecting the large number of Kiwis returning to visit their homeland.
Bowler said the figures reflected long term trends.
"Whilst we're always looking for more, given the high dollar and the challenges in some of core markets we're reasonably satisfied."
Turning around the British market was the biggest challenge because of the weak economy there and the ready availability of budget holidays on low cost carriers.
New Zealand is a "mono" destination for about 25 per cent of Chinese.
"It's still a fairly small proportion but if we can get that growing faster than the other groups there will be a lot more value. While the value's important they'll go away with a much better impression of New Zealand having had a lot more time here."
Tourism New Zealand will this year launch a three-year plan that would cover how it planned to deal with stagnant markets and emerging areas such as India and Indonesia. It would also cover relationships with airlines and travel suppliers and how this country can capitalise on internet growth in the tourism industry.