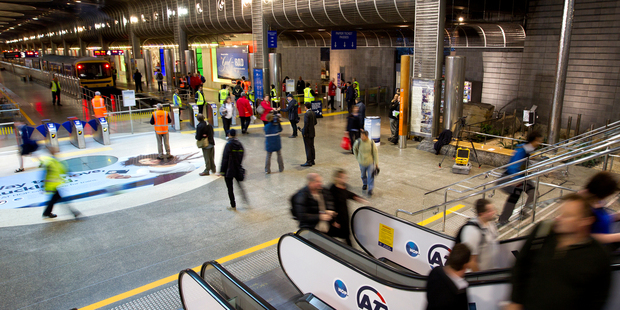 Auckland ferry operator Sealink says trains are gobbling up too much public money, depriving the two-harbour city of superior water transport.
It claims in a submission to Auckland Transport that billions of dollars are going to the least efficient transport service - one "generally located in the least desirable parts" of the city.
"Auckland's defining feature is its maritime environment and ferries historically played a far more significant role in the city's public transport than they do currently," the submission says.
Sealink managing director Todd Bolton told the Herald that 70 per cent of Aucklanders lived within 3km of the coast.
The company wants Auckland Transport to back a wider network of passenger ferries to reach suburbs such as Howick and St Heliers in the east and Browns Bay and Takapuna to the north.
It also proposes circular routes in Waitemata Harbour similar to successful operations in Sydney, and vehicle ferries to Wynyard Wharf or Mechanics Bay from Devonport, Bayswater and Birkenhead.
"With relatively little effort and expenditure, certainly in comparison to the [$2.86 billion underground] City Rail Link, many vehicles can be taken off the severely congested choke point of the harbour bridge."
The submission - which is yet to be presented among 719 received by Auckland Transport on a regional public transport plan for hearings which began yesterday - notes that vehicle ferries plied several harbour routes until the bridge opened in 1959.
Sealink says its services are wholly unsubsidised; the overall recovery of Auckland ferry costs from fares averaged 78.4 per cent last year compared with 47.7 per cent for buses and 26.3 per cent for rail.
By boat
Suggested new services include:
* Howick to Auckland via St Heliers, Kohimarama and Devonport
* Gulf Harbour to Auckland via Browns Bay, Takapuna and Devonport
* Circular route between CBD, Devonport, Stanley Bay, Bayswater and Wynyard Wharf.