Telecom and Fletcher Building lead rises as Fonterra Shareholders Fund makes its debut on the NZX 50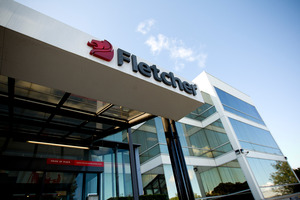 New Zealand stocks regained their positive tone yesterday, with gentle rises across the board in light trading, affected by Wellington Anniversary Day and subdued global markets because of the Martin Luther King long weekend in the United States.
The NZX 50 Index rose 21 points, or 0.5 per cent, to 4185.18. Within the index, 31 stocks rose, 11 fell, and eight were unchanged. Volume was relatively light, compared with last week, with a total value of $109.379 million.
Telecom led the index higher, followed by Fletcher Building.
It was also the first day the Fonterra Shareholders Fund was included in the index, at a weighting of 1.56 per cent. After running up last week, FSF units were off 0.54 per cent on the day, to close at $7.30.
Trade Me, whose index weighting increased to 3.6 per cent, was also down, 0.74 per cent to $4.05, after rising ahead of the index up-weight.
Index heavyweights Fletcher Building and Telecom, making up almost 25 per cent of the index between them, were up 1.64 per cent to $9.30 and 0.85 per cent to $2.36 respectively.
"Looking at where portfolios are at the moment, Telecom offers reasonable yield while Fletcher Building will benefit from recovery in New Zealand and Australia," said Shane Solly, at Mint Asset Management.
Steel & Tube, which may also benefit from the spending on rebuilding Christchurch, was third-strongest gainer on the day, up 2 per cent to $2.55, with the strongest gain going to children's clothing manufacturer Pumpkin Patch, up 3.01 per cent to $1.37 and aged care provider Metlifecare, up 2.2 per cent to $3.25.
The Warehouse Group came back up off recent lows to $3.15, up 0.61 per cent.
"The theme from retail sentiment is that the Christmas and New Year trading was okay," said Solly.
The proof would be in the mid-year earnings season, which is due to kick off in a fortnight, and will include the crucial Christmas and Boxing Day sale periods.
However, Mint would be "watching for companies coming out saying 'er, we didn't quite make it"', especially if last year's pattern was repeated in 2013.
"Expectations across the market have been pared back a long way."
Solly said expectations were for "high single-digit, low double-digit" profit growth at best.
Otago and Philippine goldminer OceanaGold led falls, down 1.15 per cent to $3.45.