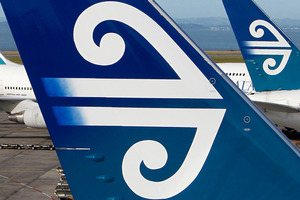 Air New Zealand is wary of more competition emerging across the Pacific from the alliance between Emirates and Qantas.
Emirates said this month it wants to extend its alliance with Qantas across the Pacific, allowing passengers to fly around the world on Airbus A380s.
Air New Zealand chief executive Christopher Luxon said signs of growth returning to international travel came with the prospect of more competition.
"That doesn't look like changing any time soon with Emirates stating in the past week that it has further ambitions in the Pacific as a result of its alliance with Qantas," he told staff in his weekly newsletter.
"This is a timely reminder of how our sales and marketing teams around the world must be at the top of their game at all times."
Since May last year, Air New Zealand has had direct New Zealand-United States routes to itself following the withdrawal of Qantas Auckland-Los Angeles services.
Emirates president Tim Clark said initial approval by the Australian competition regulator for the alliance did not prevent the development of transpacific routes. The carriers have scope to link Qantas' A380 flights into Los Angeles with routes the Gulf carrier seeks to operate.
"While the alliance will focus on long-haul routes to Europe and within Australia, the airlines want regulatory approval to work together worldwide," he told Bloomberg.
Rob Mercer, head of private wealth research at Forsyth Barr, said making long-haul routes profitable was a challenge but Emirates had deep pockets.
A service incorporating Auckland was not likely in the near future but a possibility.
Mercer said there was always a danger of more competition for Air New Zealand as the market recovered.
"Those risks are always prevalent - you can't expect the market to stand still and there is a bit of demand out of the US into New Zealand coming back which sometimes piques people's interest."