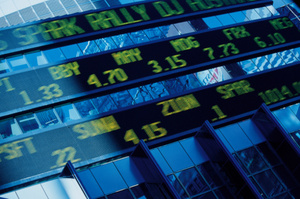 Diligent Board Member Services is cancelling some of the stock options given to two executives after caps on these awards were exceeded and says the company may have breached New Zealand regulations.
Diligent makes software allowing executives and directors to manage board documents online and serves more than 2500 public and private companies, with more than 50,000 users across the globe. In an announcement to the NZX yesterday, Diligent said an appointed committee of independent directors found two stock option awards in 2009 and 2011 to chief executive Alessandro Sodi exceeded the caps in the company's 2007 and 2010 share plans.
The award in 2009 exceeded the cap by 1.6 million shares and by 2.5 million shares in 2011.
An award to another executive in 2011 also exceeded the 2010 share plan cap by 250,000 shares.
These awards would now be cancelled, the New York-based company said.
Diligent said the special committee also reviewed the company's compliance with US and New Zealand security regulations.
The committee had identified "a number of instances where it appears that Diligent was not, or may have have been, in compliance with its New Zealand regulatory obligations".
"For example, a number of smaller option grants to employees in New Zealand were made in the absence of a prospectus, which would create issues under New Zealand law if a prospectus was required," the company said.
Diligent said the committee deemed any non-compliance was "inadvertent" and could be partly blamed on constrained resources and complex regulations in multiple countries.
Any issues discovered would be reported fully to the NZX and the Financial Markets Authority, Diligent said.
Diligent's share price closed down 10c yesterday at $5.45.
In its latest quarterly result released this week, Diligent said revenue for the three months to December 31 was US$13.6 million, up 109 per cent from the same period in 2011. Revenue for the whole of 2012 was US$ 43.7 million, up 143 per cent from 2011.