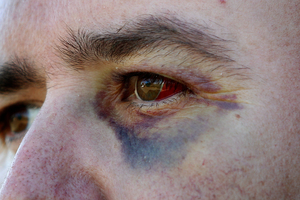 A 39-year-old Auckland property investor, who was attacked by former Blues rugby player Kurtis Haiu in 2011, pleaded guilty to dishonesty charges when he appeared in Manukau District Court yesterday.
According to the Serious Fraud Office, Glenn William Cooper was facing five charges of dishonestly using a document.
The SFO alleged Cooper bought properties at mortgagee sales and sold them to investors who were under pressure to consolidate debt. He used false sale-and-purchase agreements to conceal his interest in the properties from the banks and investors. He also sent misleading loan application forms to the banks, the SFO said. The amount involved was around $800,000.
"The investors were sold on a fantasy that purchasing these investment properties would successfully consolidate debt and solve their problems," acting SFO head Simon McArley said. "Mr Cooper played on the affinity he had built with one family in particular. This has only added to their financial strife."
Cooper is on bail and will be sentenced in March.
He was involved in the incident with Haiu in May 2011 after a property deal - not linked to the SFO charges - went sour. Haiu was discharged without conviction after pleading guilty to assault.