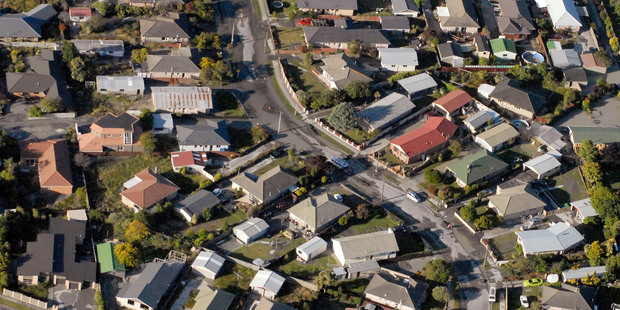 Canterbury property owners with earthquake-damaged land are likely to share some $2 billion in payouts as the Earthquake Commission gears up to settle land claims.
Christchurch-based loss adjusting firm Mainland Claims Management Ltd is currently hiring assessors and estimators to inspect some 70,000 properties to quantify the cost of repairing land.
The commission has received more than 104,000 claims for land damage as a result of the Canterbury earthquakes.
EQC general manager for customer services Bruce Emson said two-person teams would begin checking properties this month, working from east to west, with the aim of settling all claims by the end of next year.
Properties would be assessed on a case-by-case basis with owners likely to receive payouts from "a few hundred dollars to possibly tens of thousands" for land damage ranging from minor cracking and splitting to lateral spreading and ponding.
EQC cover is limited to land within property boundaries and includes land under homes and outbuildings, within eight metres of homes and outbuildings and land under driveways up to 60 metres from homes.
Mr Emson said EQC expected to pay out "upwards towards $2 billion" in total land claim settlements and had already settled "over $4.1 billion" in claims for dwellings, contents and land.
Land damage was the "third leg of the EQC trifecta" following claims for dwellings and contents.
"If people have lodged land claims, they may be entitled to some form of compensation for damage to their land," he said.
The land assessments do not involve between 7000 and 8000 red zone properties where land is deemed "unbuildable".
Mr Emson believed a "good proportion" of the 70,000 properties to be inspected would be eligible for some compensation.
Payments would be made directly to affected property owners or to their financial institution if there was a mortgage on the property.
Mr Emson said there would be no cap and property owners would be under no obligation to use any payout to remediate their land.
The land assessment situation was "quite different" to the Fletcher/EQR residential repair scheme, where properties assessed as sustaining less than $10,000 of damage received a cash payout and those between $10,000 and $100,000 were repaired by Fletcher.
Owners whose land was assessed as a "total write-off" would receive a payout based on a formula calculated on the "minimum average lot size" determined by the relevant local authority.
Mr Emson said Mainland Claims Management had hired about 130 people so far. He understood the company was hiring local people and had been advertising for about six weeks.
"We'll have 200 people in the field, working in teams of two," he said. "This is in addition to our existing assessment teams."
Mainland Claims Management declined to discuss its contract terms but The Star understands assessors and estimators are being hired on an 18-month contract and be paid $60 an hour.
Mr Emson said that when the EQC programme was completed in Canterbury, claims totalling more than $12 billion would have been settled.