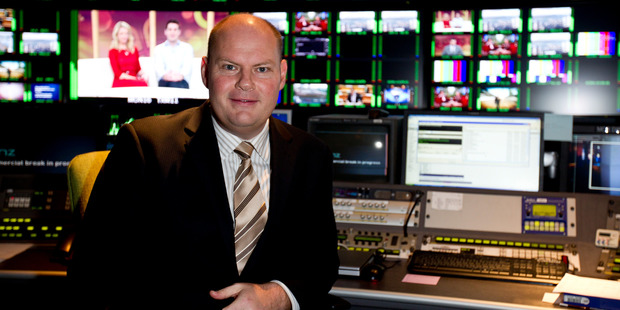 Television New Zealand journalists and presenters were shocked today to find out that their head of news and current affairs Ross Dagan is resigning after one year.
The return of the news boss to head the Seven Network news in Brisbane has set the newsroom into turmoil as TV One prepares for its new 7pm Close Up replacement called Seven Sharp.
Dagan told staff he was "genuinely sorry for the inconvenience" of his early exit. The new show is Dagan's main project and begins airing on February 4.
Dagan is leaving in March, well before the programme will have settled in.
TVNZ stressed he was leaving for personal reasons, however it is understood Dagan was not happy in his role. He did not fit easily into TVNZ culture and many of the key news managers at TVNZ had deserted TVNZ when he got the job.
Dagan refused to speak to the Herald - TVNZ said he had other things to do - but Dagan said to staff:
"I am sorry to let you know that for personal family reasons I have decided to resign from TVNZ to take up a position that's been offered to me at the Seven Network in my home city of Brisbane.
"I am thoroughly enjoying my role as Head of News and Current Affairs and relish the opportunities it continues to provide me.
"There's no doubt there's more to do. However, we all face difficult crossroads at some point - the need to find the right mix of work, life and family has come into sharp focus for me and my family in recent times, and it is at the heart of my decision.
"It's a rare and unexpected opportunity to return home to the best possible role I could hope for in Brisbane, at the network where I completed my formative years as a journalist.
"After much soul searching I have chosen to take this path. I appreciate that it is absolutely inconvenient timing and for that I am genuinely sorry.
"I have enormously high regard for TVNZ and you as a team. I have full faith in its future under Kevin's leadership. I also know we have the right mix of skills and experience to secure the future direction and the on-going success of NCA and Maori and Pacific Programmes.
"You have my respect and admiration for the work you do now and I have no doubt will continue to do into the future," Dagan said.