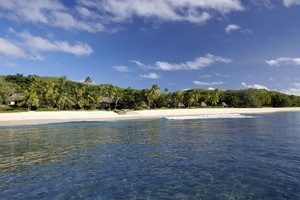 The woman alleged to have ruined Kiwis' holidays in Fiji will face trial without her partner after his "untimely death".
Anita Cranston, 35, faces 27 charges.
Her partner, 48-year-old Craig Mudgeway, was also due to stand trial, but Crown prosecutor Rachael Reed said Mudgeway's "untimely death" happened in October last year.
It is understood the pair allegedly took bookings for a holiday home in Fiji and kept deposits from customers who could not stay there.
According to police charge sheets, Mudgeway and Cranston took the money from an Australian-registered company called Your View or Mine.
Judge Ema Aitken said Cranston had applied for a judge-alone trial in June, and the application would be granted.
Cranston did not attend court today but sent a medical certificate, described by Judge Aitken as "woefully inadequate".
"It looks like a photocopy of the earlier one."
She said the medical certificate provided no detail.
- APNZ