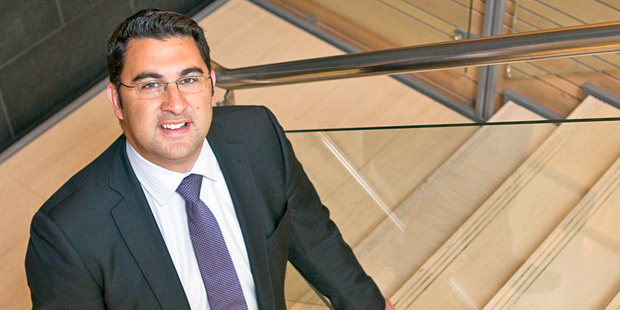 Less than a third of New Zealand businesses plan to hire new staff in the current quarter, with enhancing the performance and productivity of existing employees being a priority this year, new research shows.
The latest Hudson Report: Employment Trends survey, which canvassed 971 companies, says 61.8 per cent of employers aim to hold staff levels steady this quarter, and only 30.4 per cent plan to hire more people.
Just over 30 per cent of employers said increasing productivity and performance of existing workers was their top HR priority this year.
Other priorities were retaining staff (17.2 per cent), staff development (16.9 per cent), developing leadership capabilities (11.3 per cent), attracting suitable employees (11 per cent) and restructuring/right-sizing (8.2 per cent).
Roman Rogers, executive general manager of recruiting firm Hudson New Zealand, said most companies were asking more of their people - workloads have increased for more than half of Kiwi workers and more than a quarter are working more than they did a year ago, according to Hudson research - but employers needed to realise they could only go so far before this was counterproductive.
"If productivity and enhanced performance is the end-goal, employers need to recognise that key drivers are staff retention, capability and strong leadership."
Hobbit boost for Wellington
A "Hobbit effect" may have helped boost employment confidence in the capital late last year, says Westpac senior economist Felix Delbruck.
Wellington and Canterbury were the only regions showing optimism around job confidence in the December quarter, according to the Westpac McDermott Miller Employment Confidence Index.
For New Zealand as a whole, confidence lifted only slightly to 99.1 from 98.9 in the September quarter. An index number lower than 100 indicates that pessimists outnumber optimists.
Confidence in Wellington rose from 98.5 in the September quarter to 101.1 in December, while in Canterbury confidence rose to 113.5 from 110.9 on the back of the post-quake rebuild.
Delbruck said the premier of Peter Jackson's The Hobbit took place in Wellington in the survey period.
"We had quite a bounce in other confidence measures in Wellington around the same time, like the Regional Economic Confidence survey we put out," he said. "It's possible that people were expecting a boost in the local tourism and film industries [from the film]."
Confidence in Auckland fell to 96.9 in December from 100.8 in September. The survey had a sample size of 1577.